It's important to ensure that your Internet Connection is delivering the fastest speed possible on your XBox One. If you're suffering high ping while playing your games. Lag Spikes during intense moments and complete disconnection issues. It maybe possible you have an Internet fault on your XBox One.
This guide will help troubleshoot any and all Internet Connection issues that you may have with your XBox One. To add to this we will also be discussing the benefits of using a Wired Connection over a wireless.
We will also be taking a look at opening the correct ports on your router to ensure your Nat Type is correct.
---
Test your Internet Connection!
Before looking at the XBox One it's important that you check to make sure there are no faults with your current internet line. It may be possible there is currently a fault with your service provider.
Guide : Check your Internet Strength Today!
This tool will also allow you to see your current speeds. This will indicate why you're struggling with high ping and more.
We've created an in-depth guide detailing how to check if there are any problems with your current connection. Access to an additional mobile device, tablet or desktop maybe necessary to check.
Testing a Connection On Console.
If you have tested your connection and the result is stable then next we should look at your console. Within the Settings you will be able to test your current internet connection.
To do this follow these steps.
1: Click "Home" on your Controller.
2: Toggle "System"
3: Click Settings.
This will take you to the Back End Main Settings for your XBox One. From here simply complete the following.
1: Click "Network"
2: Click "Network Settings"
3: Click "Test Network Connection"
This screen will show you your IP Details, Nat Type, Connection Strength and other details. If you're XBox One is failing to complete a Network Test then this indicates there maybe a fault between the internet and your console.
Luckily we have given some fixes on both wired and wireless connections so be sure to read below.
---
Wired Connection
The following fixes will apply to you if you're using a Wired Ethernet connection for your XBox One. If you're running a wireless setup. Please skip this section and read below.
Why use a Wired Connection?
Using a Ethernet cable will provide you with a much more stable connection. Not only that it will provide you with a lot more usable bandwidth than a wireless connection. The reason for this is the internet signal does not have to pass through any dense materials to reach your console.
Guide : Improve your Internet Connection To Reduce Lag.
If you're interested in uploading your stream then it's recommended to also use a Wired Connection to ensure a high upload speed.
Is your Ethernet Cable Faulty?
If you are using a Wired Connection then your Ethernet cable maybe at fault. Overtime cables degrade and may break. Also often overlooked – sometimes cables come loose and may need to be plugged back in.
Try to re-connect all Ethernet cables connected to the router. Wait for an additional 30 Seconds. Re try the internet.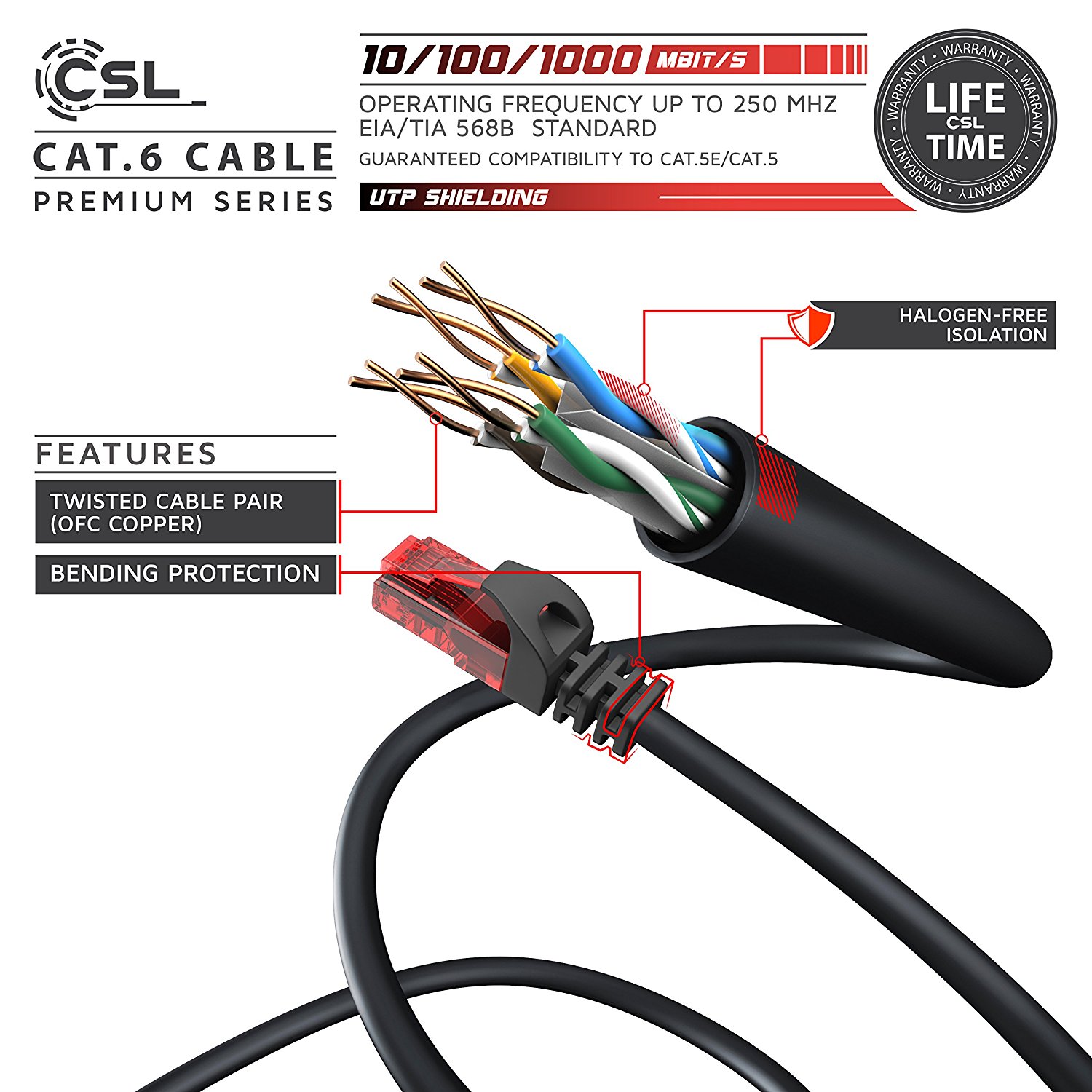 If this does not solve the issue then be sure to try a different Ethernet cable. After a cable change if you find that your connection is still down then be sure to look at your routers status.
Restart Router for XBox One Internet Connection.
Most recent Routers will be able to display their current status. Some will indicate with coloured connection logos to show whether or not you're connected to the internet.
If you find that the router is showing no faults then it may still require a router restart. Your other devices will lose connection at this point. But this will help identify if the connection issue is with your Router or with the XBox One itself.
Guide : Test your Internet Connection Today via your Router.
If the Router has been restarted but you're still not able to get internet on your Console it's very likely that your XBox One is at fault.
Is your XBox One Ethernet Port Damaged?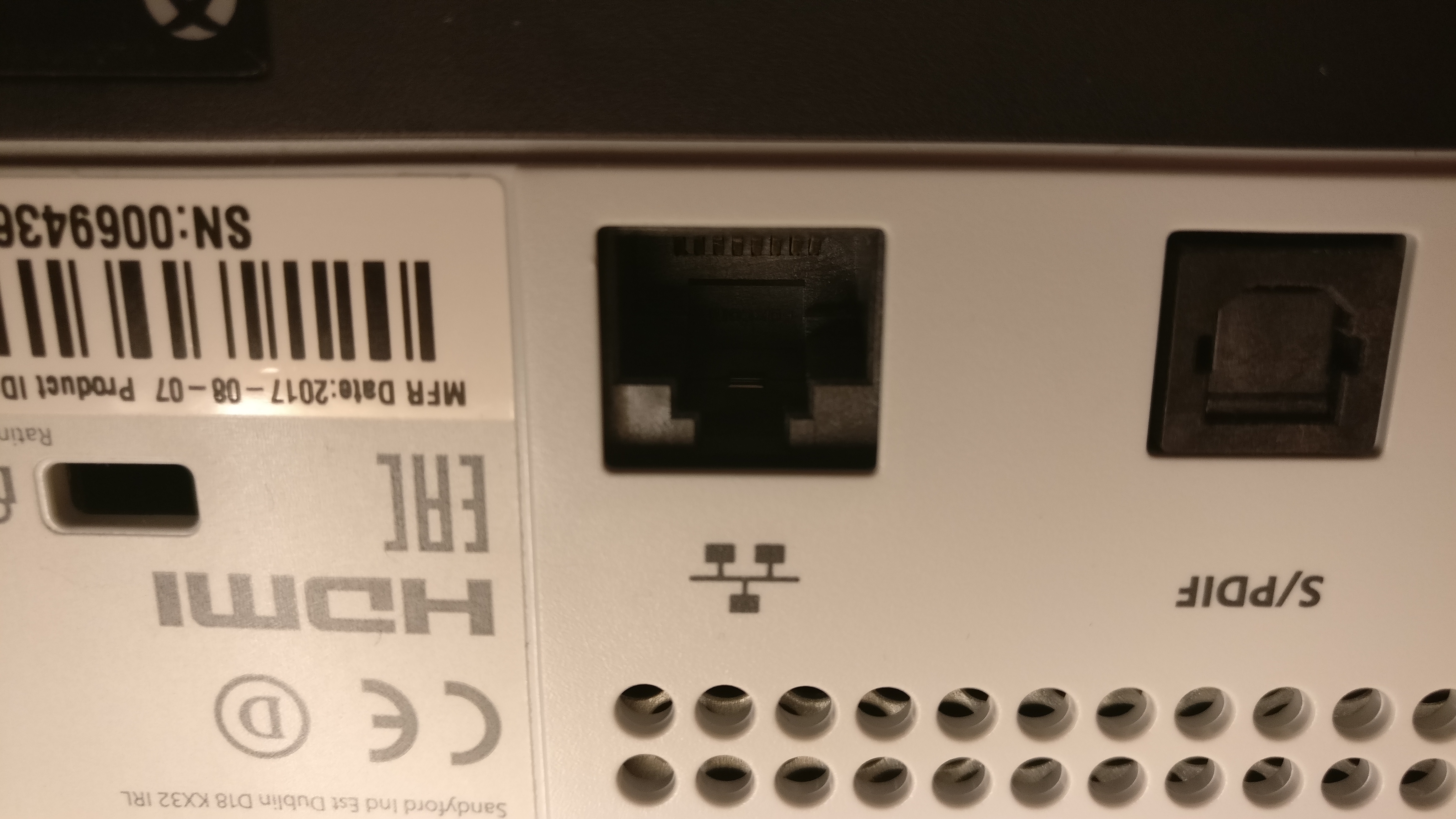 On the rear of your Console your Ethernet Port will be visible. Shine a light on the inside of the port and this will reveal if your Ethernet port maybe obstructed or damaged.
Sadly if your Ethernet port is showing damaged pins then it's likely that you will need to source a repair or replacement for your XBox One from your Warranty.
Guide : Source a Repair or Replacement for your Damaged Ethernet Port.
If you purchased your console brand new or from a pre-owned retailer then you are most likely eligible for a replacement as per your warranty.
---
Attempt to Connect Via Wireless Internet On XBox One.
If you're connecting to your XBox One by Wireless and you're unable to connect to your Wi-Fi. Then this may indicate that the network adapter within your console maybe faulty.
If you have already tried restarting the router and your other devices have no problems connecting then it is likely your console.
Guide : Source a Replacement for a Faulty XBox One Console.
Once again this kind of fault is covered by your console Warranty so be sure to reach out.
Ensure Firewall Ports are Open for XBox One.
If you're using a Desktop within the Building then you may be able to open more Ports to ensure that your XBox One is not being blocked by a over protective network.
This step may require for you to reach for the Router's Manual as that will display a wealth of information regarding opening and closing ports.
Action : Reach out to Microsoft To Resolve The Issue.
You can also reach out to Microsoft's Support team regarding any faults with your XBox One. They may be able to provide a solution to help fix and repair your connection.
---
Conclusion
It's very rare for the internals of an XBox One, One S or One X to fail. This is why its likely that if you're having any problems with connecting to the internet on the XBox One. It is a fault with your internet connection or router.
Be sure to follow the above steps to troubleshoot any issues. If you're internet connection is stable however you're still having issues with high ping. Try the following guides to help find the issue.
XBox One Guides:
Download the Latest XBox One Updates Today!
Remove Game Files & Factory Resetting Your XBox One.
Is your XBox One Hard Drive Damaged or Corrupt?
Stop your XBox One From Overheating.
Universal Guides:
Fix Your Games & Repair Scratched Discs.
The Easiest ways to Fix Laser Burn Revealed.
Protect Your Data from being Corrupted.
What Does your Warranty on Games & Consoles Cover.
Ping & Connection Guides:
Best Internet Provider for Gaming 2018.
Test Your Internet Connection and Improve Your Speed.
[the_ad id="6731"]