Lets Go Pikachu and Eevee is now finally available for those of you whom have a Nintendo Switch. Ensure that your Game Play is Not disturbed by any Lets Go Pikachu audio issues that you may have. In this Guide we talk ways in which you can resolve easy issues in seconds.
---
Lets Go Pikachu / Eevee Audio Issues for Switch?
The Nintendo Switch is an incredibly robust little console. However have you experienced any issues with Audio? This may include audio cutting out, stuttering or simply not playing.
We have created this troubleshooting guide which may help identify the issue and help resolve it. Firstly though any and all audio issues should be reported to Game Freak.
---
Game Freak Contact Information.
We have yet to witness any issues with the audio on Lets Go Pikachu / Eevee while playing. So if you do have any issues then the best thing to do is to contact Game Freak. Below you will find a link to their contact details.
Game Freak have been responsible for almost all of the previous Pokemon Games. With them in charge of this current project We're Excited to see the outcome. Let's Go Pikachu Game Freak Contact.
It is highly unlikely that an audio issue may be of fault with the Lets Go Pikachu / Eevee software. It is more than likely a console issue, cable fault or other practical reason.
We still encourage you to follow Game Freak on their social hubs to get the latest regarding any issues that players maybe having.
---
Nintendo Switch Audio Fixes & Troubleshooting Guide.
Below we have created an in-depth troubleshooting guide which may help you identify the Audio issue that you're having. We will also be posting and updating this guide with ways in which you can solve them.
1: Is your Nintendo Switch Dropping Frames?
Sometimes miss conceived as an Audio Issue. If your Nintendo Switch is dropping frames then it may indicate that your console is struggling.
There are numerous reasons why a Nintendo Switch may drop frame rate or struggle to perform. Ensure that your Switch console is not overheating among other things.
Guide : Cleaning your Nintendo Switch to avoid overheating.
Try Undocking your Console and playing handheld. It may help improve performance.
2: Download the Latest Switch Console Update.
Before playing Lets Go Pikachu / Eevee ensure that your Nintendo Switch is automatically downloading the Latest available Console Update. It's important to do this as previous versions may create issues with playing newer software.
Fix : Download the Latest Updates for Lets Go Pikachu / Eevee Today.
During this process ensure that you're connected to the internet and your connection is secure and stable. Breaks during this process may cause corrupt or damaged installation files.
3: Attempt to Replace your HDMI Cable.
Overtime it maybe possible that your HDMI from your Switch dock may have become faulty. This can happen due to wire tears, cuts or being crushed. Simply re-boot your console using a similar wire.
Be sure to source a reliable cable from Amazon or a nearby Hardware Store.
4: Remove your Switch from the Dock
Users have identified that sometimes when the Nintendo Switch is docked then certain issues arise. If you're worried that your console maybe faulty simply undock your console and try using the Switch Handheld for the time being.
Fix : Source a Replacement Nintendo Switch Dock.
If you have identified that the Switch Dock maybe causing the Audio issue then be sure to source a brand new one from the place of purchase or another online retailer.
5: Damaged HDMI Port On Switch?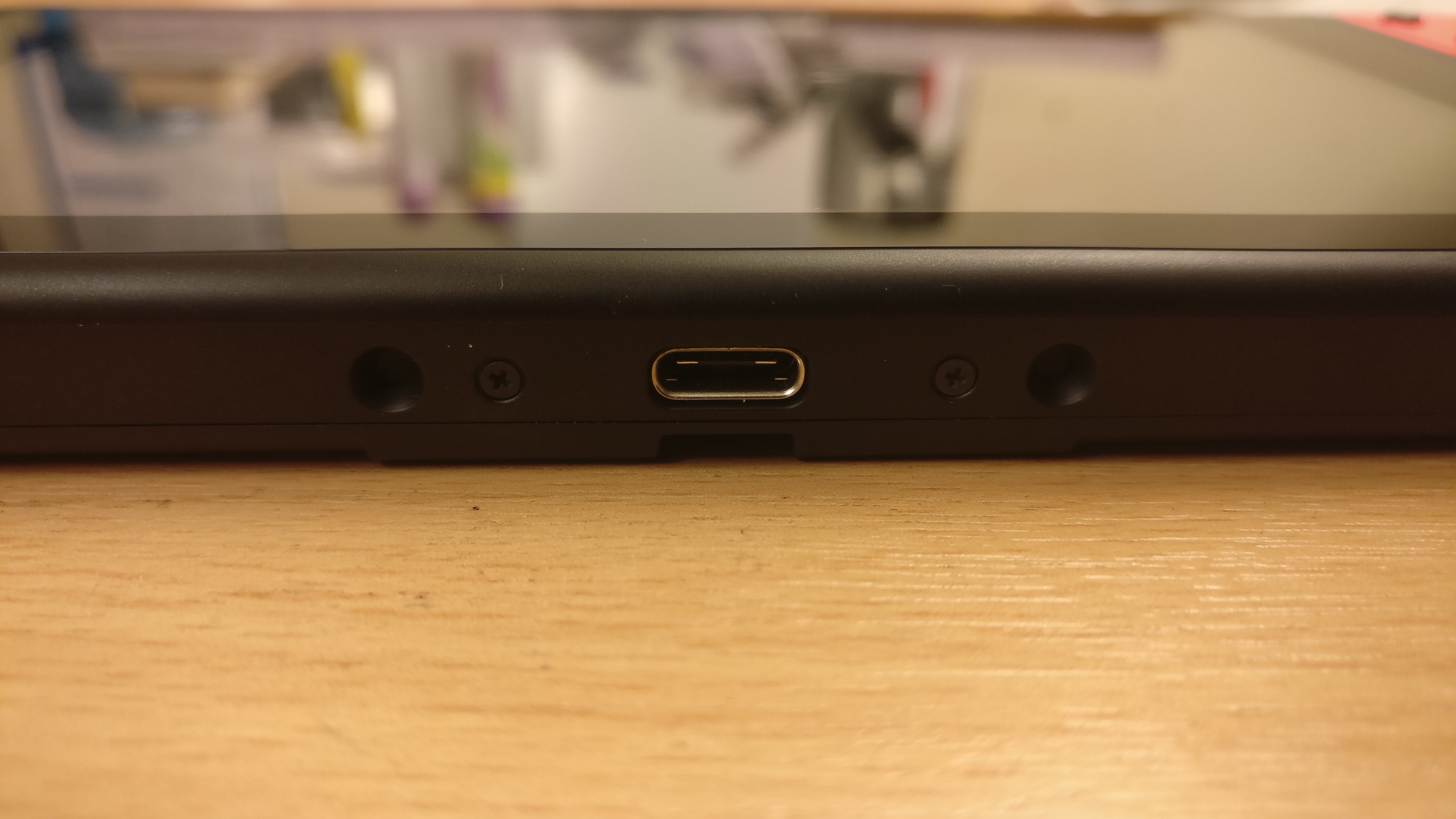 If you're experiencing any kind of Audio stuttering or glitching with added Visual Issues. Then this may indicate a poor connection from your Nintendo Switch to your TV.
Fix : Source a Replacement for your Nintendo Switch.
Ensure that your Mini-HDMI Port is not damaged, bent or exposed. Sadly if your HDMI Port is indeed damaged then you can reach out to source a repair or replacement for your Console.
You can easily identify if your HDMI Port is damaged by simply disconnecting your Switch from your TV.
6:  Factory Reset your Nintendo Switch for Lets Go Pikachu / Eevee.
Factory Resetting your console is the final port to call when it comes to attempting to solve your Audio Issues. If after a Factory Reset your audio fault still persists then it is highly likely that your Nintendo Switch is faulty.
Guide : Perform a Factory Reset on your Nintendo Switch.
You can access details in how to Factory Reset your Nintendo Switch via the System Settings. We have created a complete guide with step by step details in how to perform a factory reset. Be sure to check it out.
---
User Submitted Fixes For Lets Go Pikachu / Eevee Audio.
---
Conclusion
As we discussed above. It's incredibly rare that any audio issues with Lets Go Pikachu / Eevee or the Nintendo Switch is due to a software error. However it may indicate a faulty console. The good news is you're likely covered or able to source a repair or replacement.
Be sure to reach out to Game Freak for any and all other issues. Also check the below guides which may help more.
Switch Guides
How To Download the Latest Switch Game & Console Updates.
How To Repair or Replace Damaged Game Cartridges.
Factory Resetting your Nintendo Switch.
Avoid Overheating your Nintendo Switch – Cleaning Guide.
Universal Guides:
Fix Your Games & Repair Scratched Discs.
The Easiest ways to Fix Laser Burn Revealed.
Protect Your Data from being Corrupted.
What Does your Warranty on Games & Consoles Cover.
Ping & Connection Guides:
Best Internet Provider for Gaming 2018.
Test Your Internet Connection and Improve Your Speed.
[the_ad id="6731"]