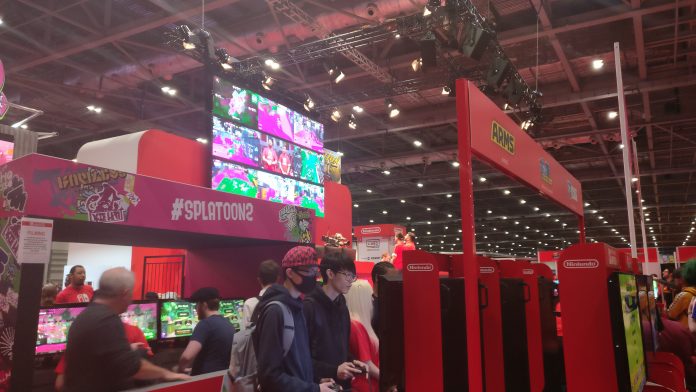 MCM London is possibly one of the biggest UK based Comic Conventions and Anime Conventions which is situated within the Heart of London at the EXCEL Arena.
You will find no richer source for everything you love, including artwork, anime, comics, cosplay, gaming, hardware, merch, glorious food and so much more.
---
May MCM London 2018 Review
The Convention spans a three day event from Friday 25th May to the Sunday 27th May. You can purchase entry tickets for specific dates or you can be a 'baller' and simply pick up a weekend ticket which ultimately will save you money.
The Steam Punk Zone
One of the Highlights at this years MCM London was the incredible Steam Punk Museum. With an assortment of hand & machine crafted ultra realistic Steam Punk Merch & Cosplay equipment.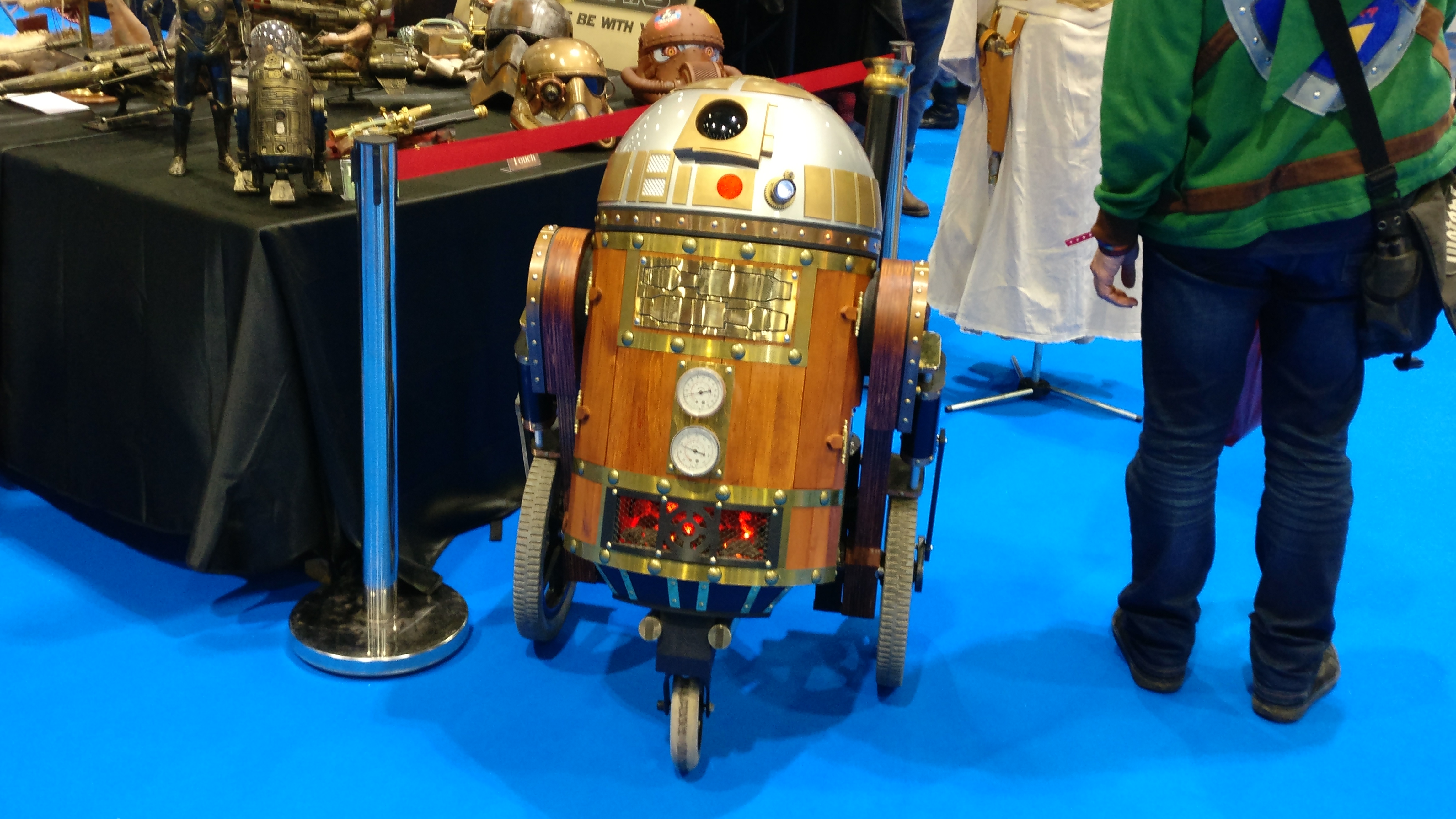 Not only did they have an assortment of clothing and props available but they also had an incredible range of artwork, themed public areas and much more. All of the staff members were consistently in performance to sell the ultimate Steam Punk Experience.
We hope for the Steam Punk Museum to make a return in the MCM London Convention later in the year.
Looking for Cards & Collectables?
If you're a fan of Yu-Gi-Oh, Magic the Gathering, Final Fantasy or some of the many other Collectible card games then MCM London is perfect for you.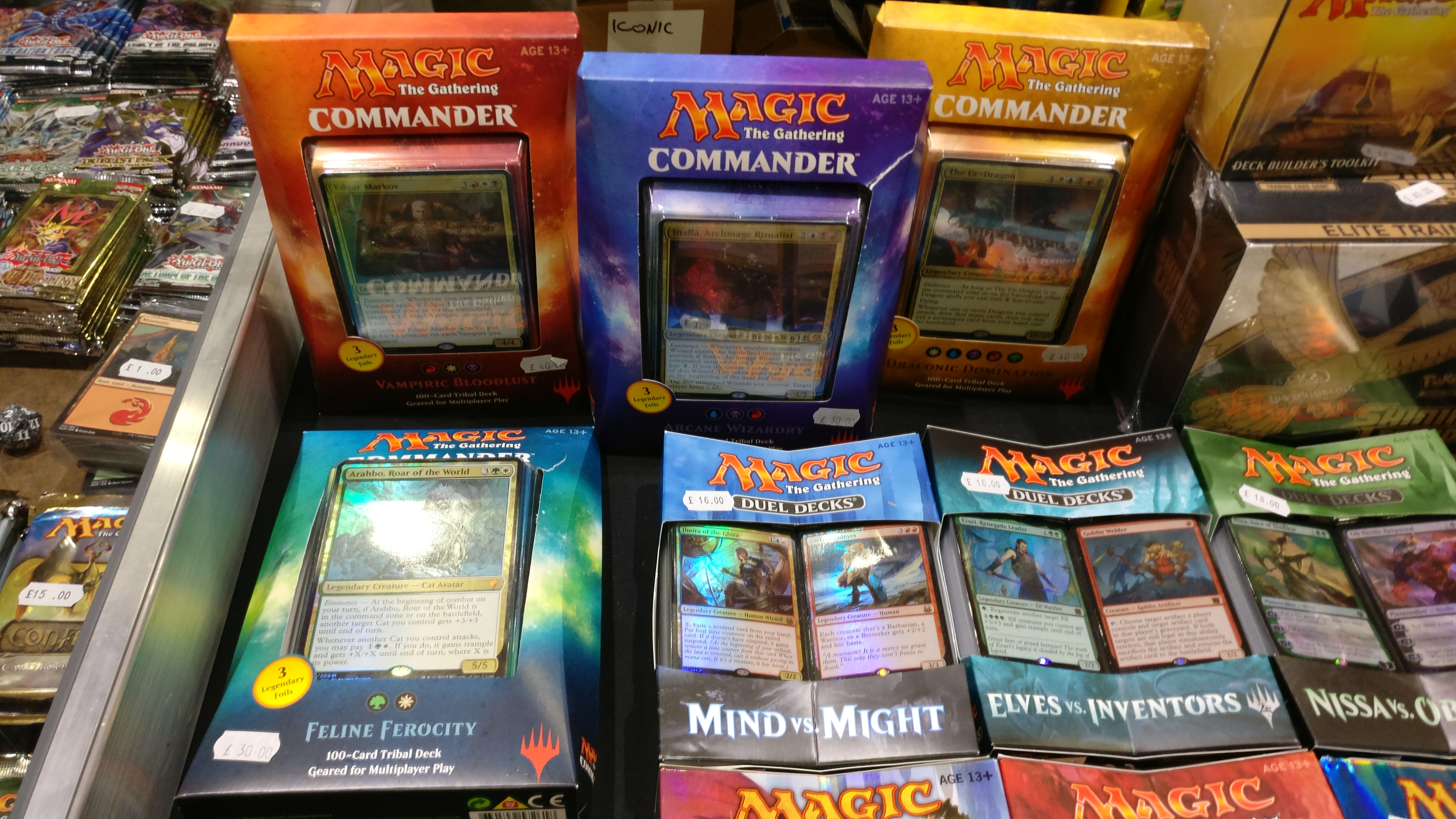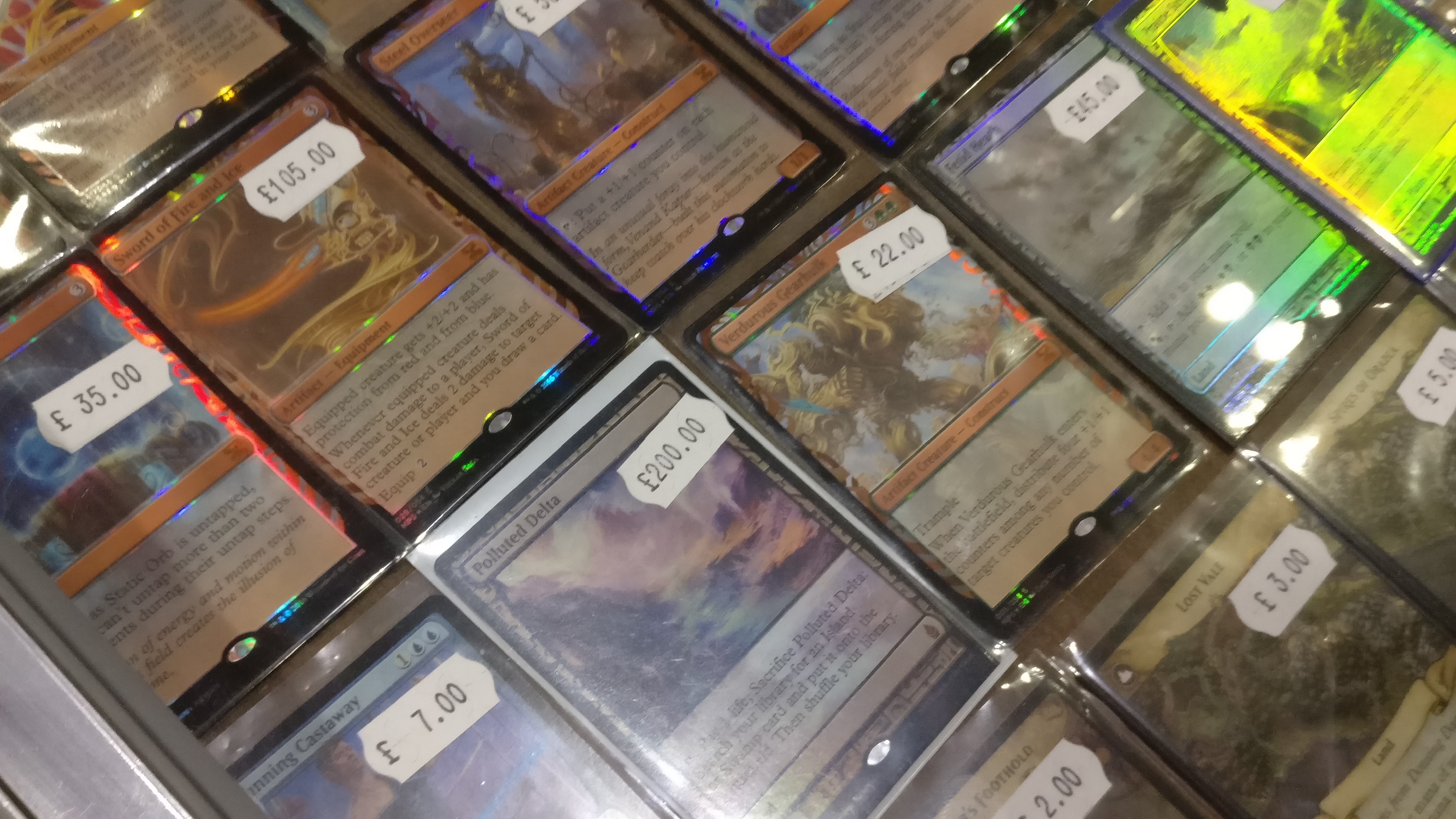 There are a tonne of vendors and merchants which are selling not only singles but also packaged items at incredibly discounted prices.
There are also a host of TCG Gaming events being held throughout the convention which are easily accessible by all of the public. So if you're looking to learn how to play. Then there is no better place.
---
Retail Therapy at It's Best.
Merchandise at MCM London.
For the older Geek and those of you who may be looking to add a little more flavour to your household. You are blessed with a ocean of shops and vendors which focus on house hold goods. Be it pillows, blankets, clothing, door mats, cutlery and much more.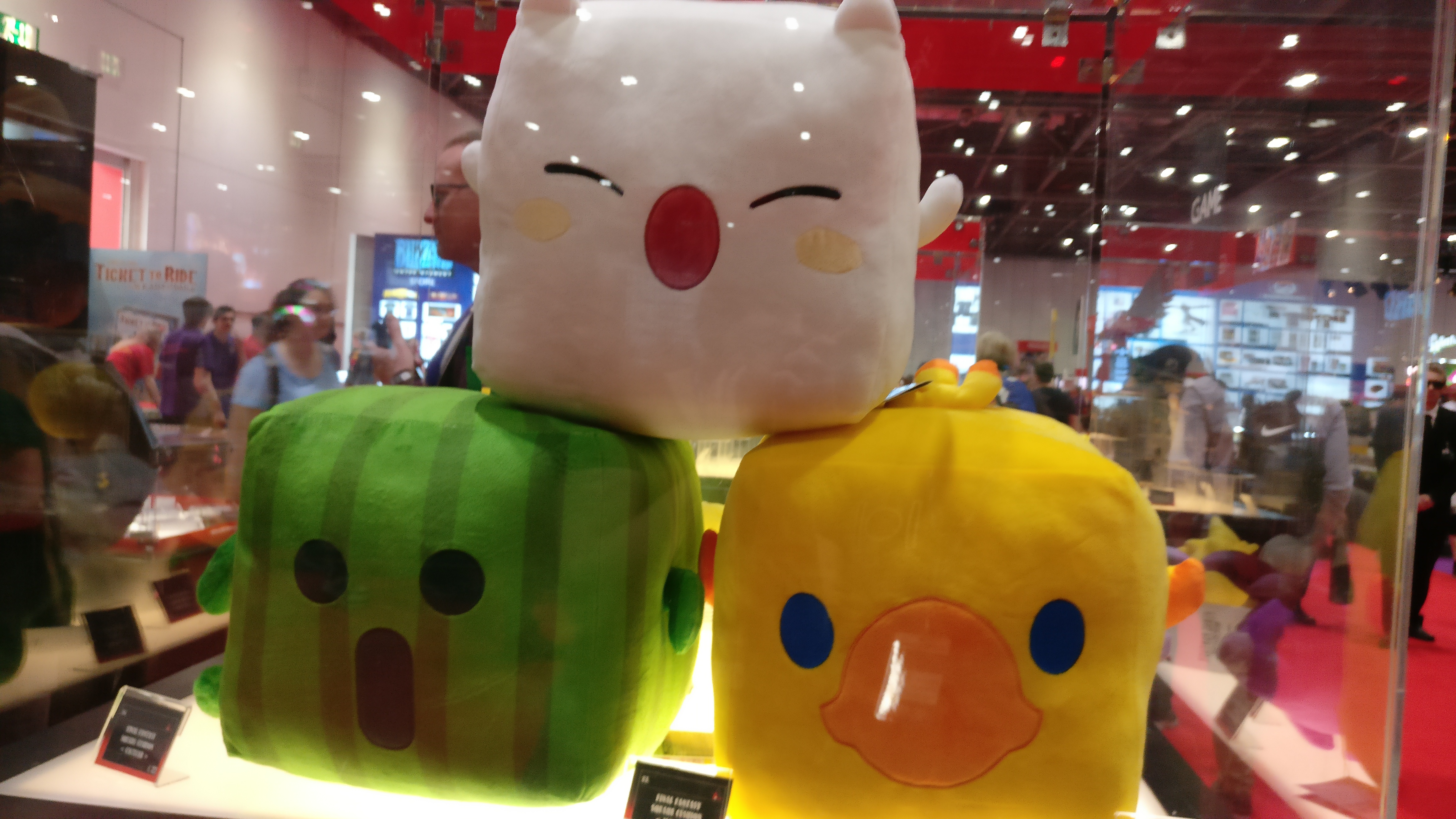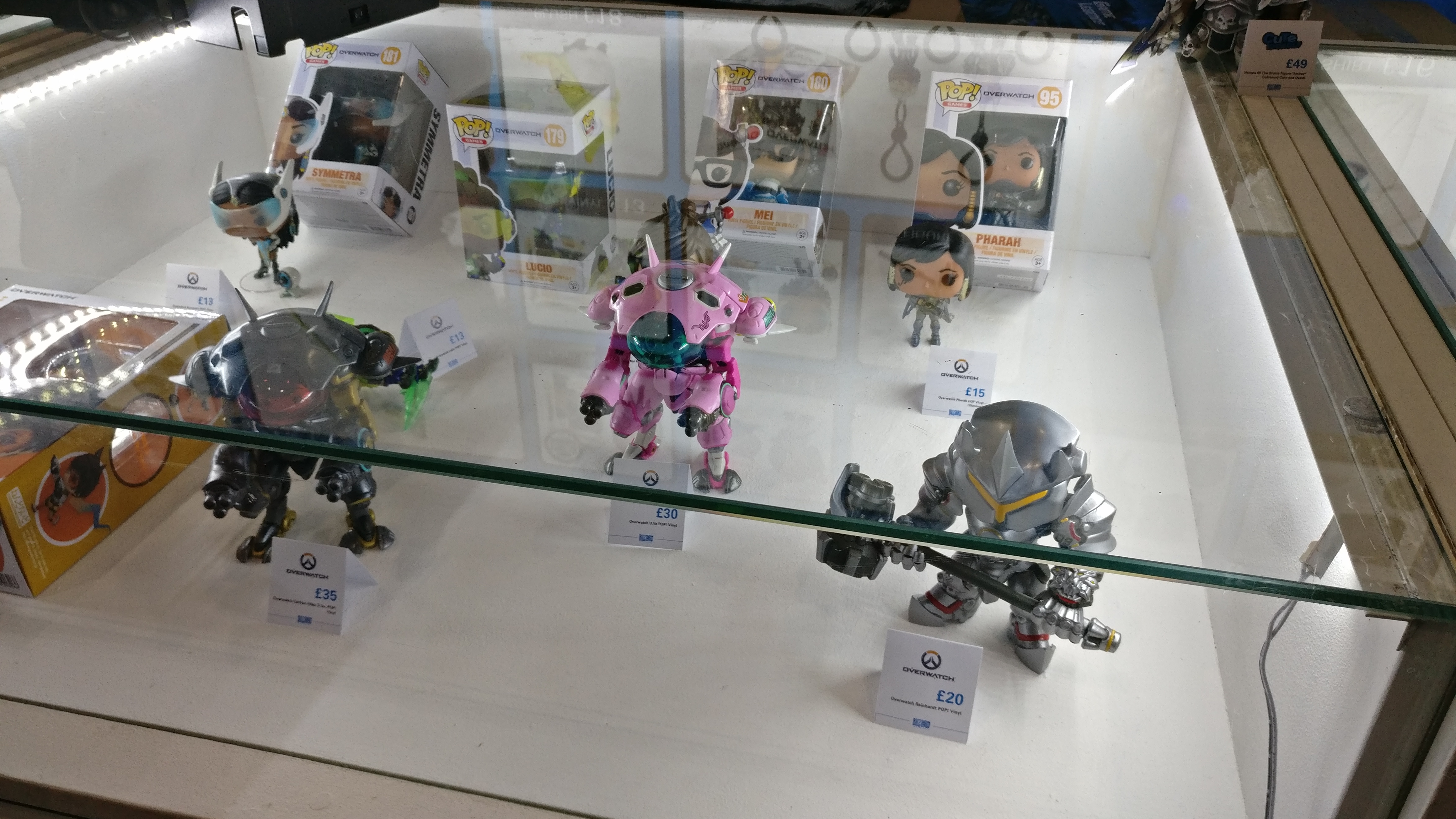 If Ramen and Japanese cutlery takes your fancy then there are many options at incredibly good prices. Not only do you skip delivery charges but you also get a much closer look at everything you want to buy before you commit to that online purchase.
If anything MCM London is the perfect weekend break if you're looking to grab yourself some retail therapy.
Get your Game on at MCM London.
For the more hardcore visitor MCM London had a range of Games and companies whom are showing off their latest titles to the public.
Nintendo played a big part in this years event by having on display some of their brand new Switch titles. Including juicy news to the upcoming games in which will be available later in the year.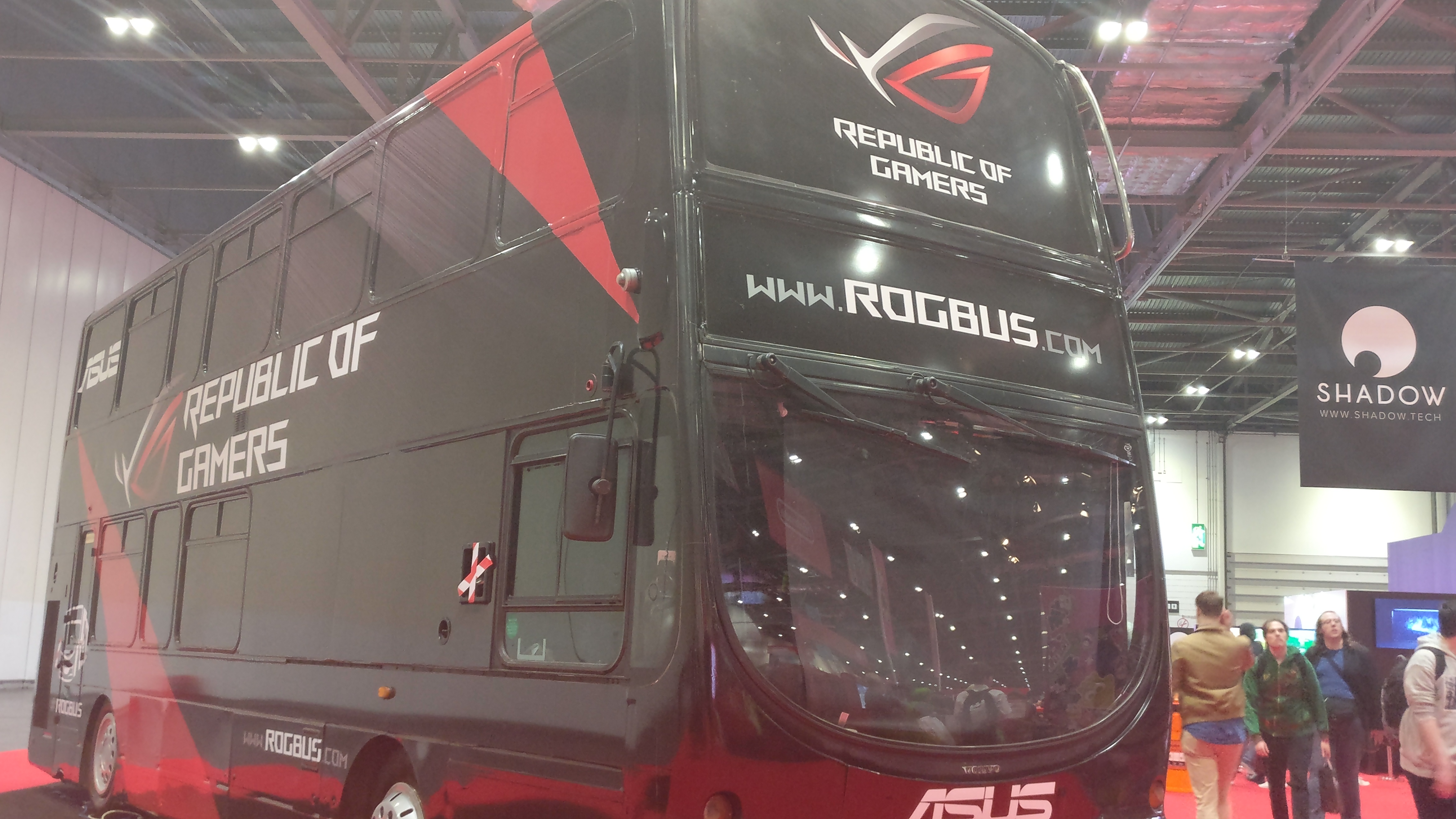 BlazBlue Cross Tag Battle was also on display in which you're able to play some of your favourite anime characters clashed against each other in high energy battle.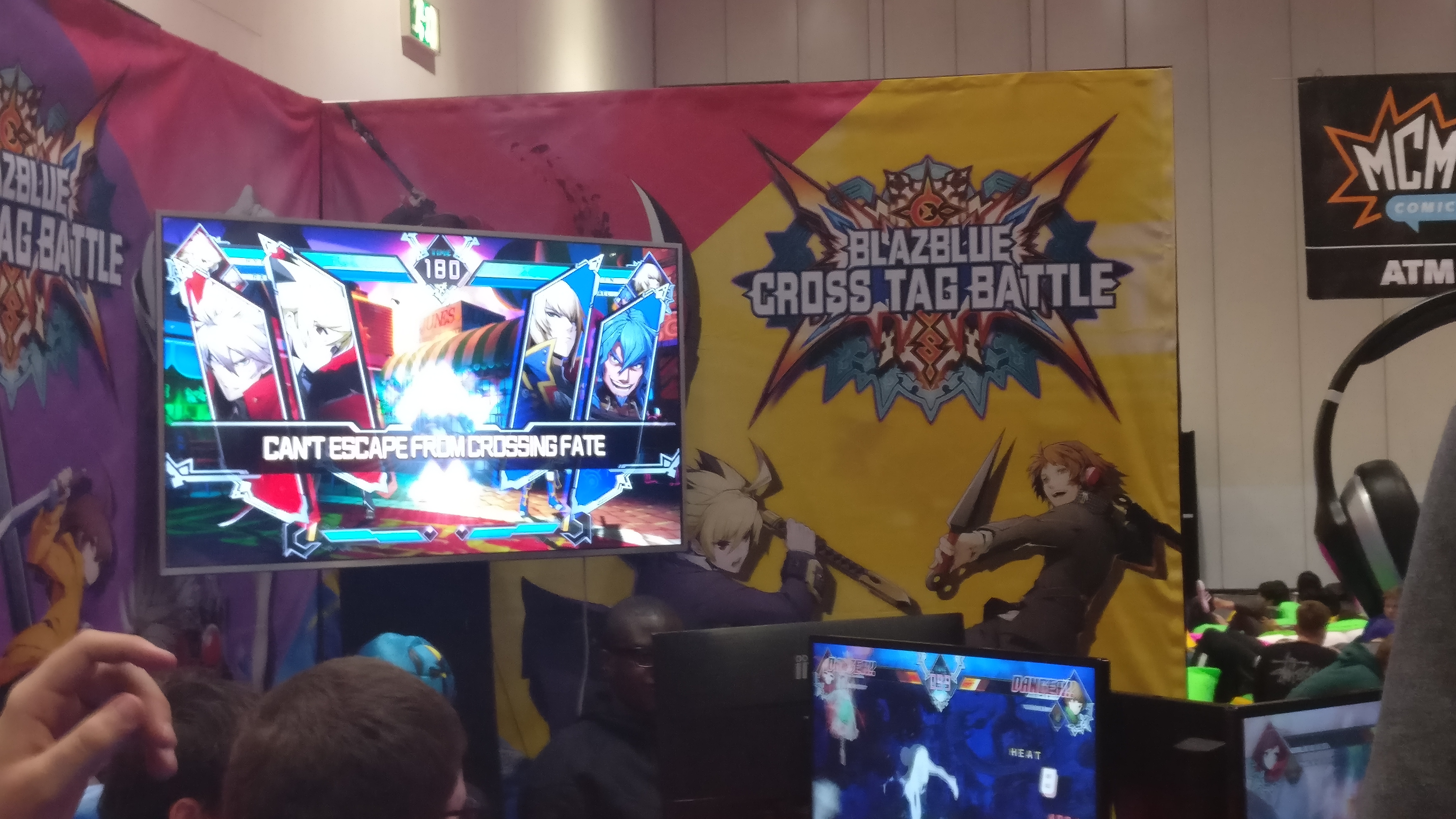 VR Booth's & High end Gaming equipment was also on display via Streamers Connected and courtesy of the Asus Republic of Gamers Battle Bus.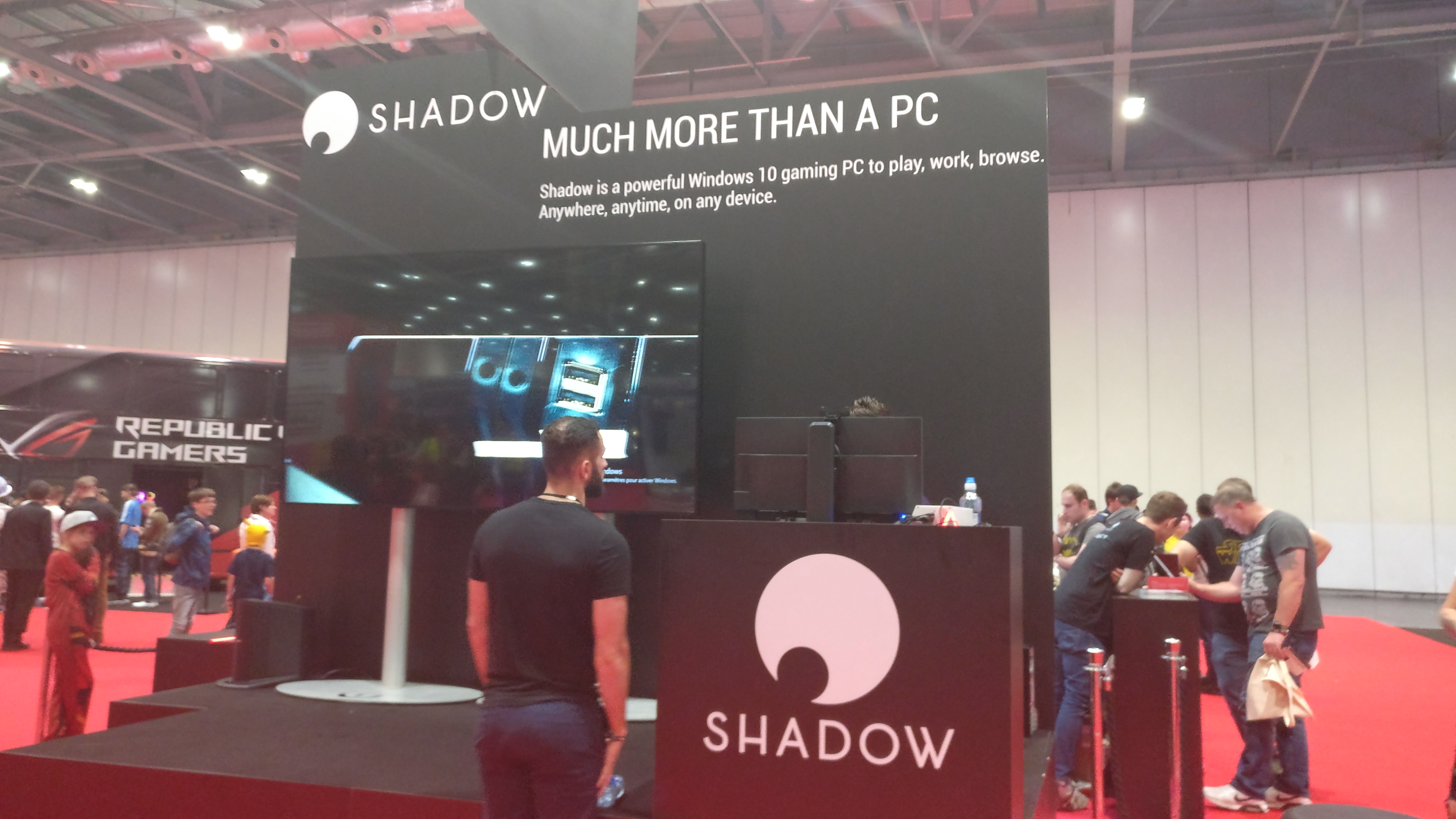 We also managed to grab a sneak peak at the Shadow Streaming service which promises to deliver high quality, fast and fluid gaming straight to which ever device you choose.
---
The Cosplay Community & Options.
Hundreds if not thousands of visitors will partake within the cosplay community which is rich within the halls of MCM London. From costumes big and small, professional and casual. There is always a grand display of fun and exciting costumes which are on show.
However if you're interested in getting into Cosplay then there are a tonne of vendors who specialise in Costume parts, props and much more.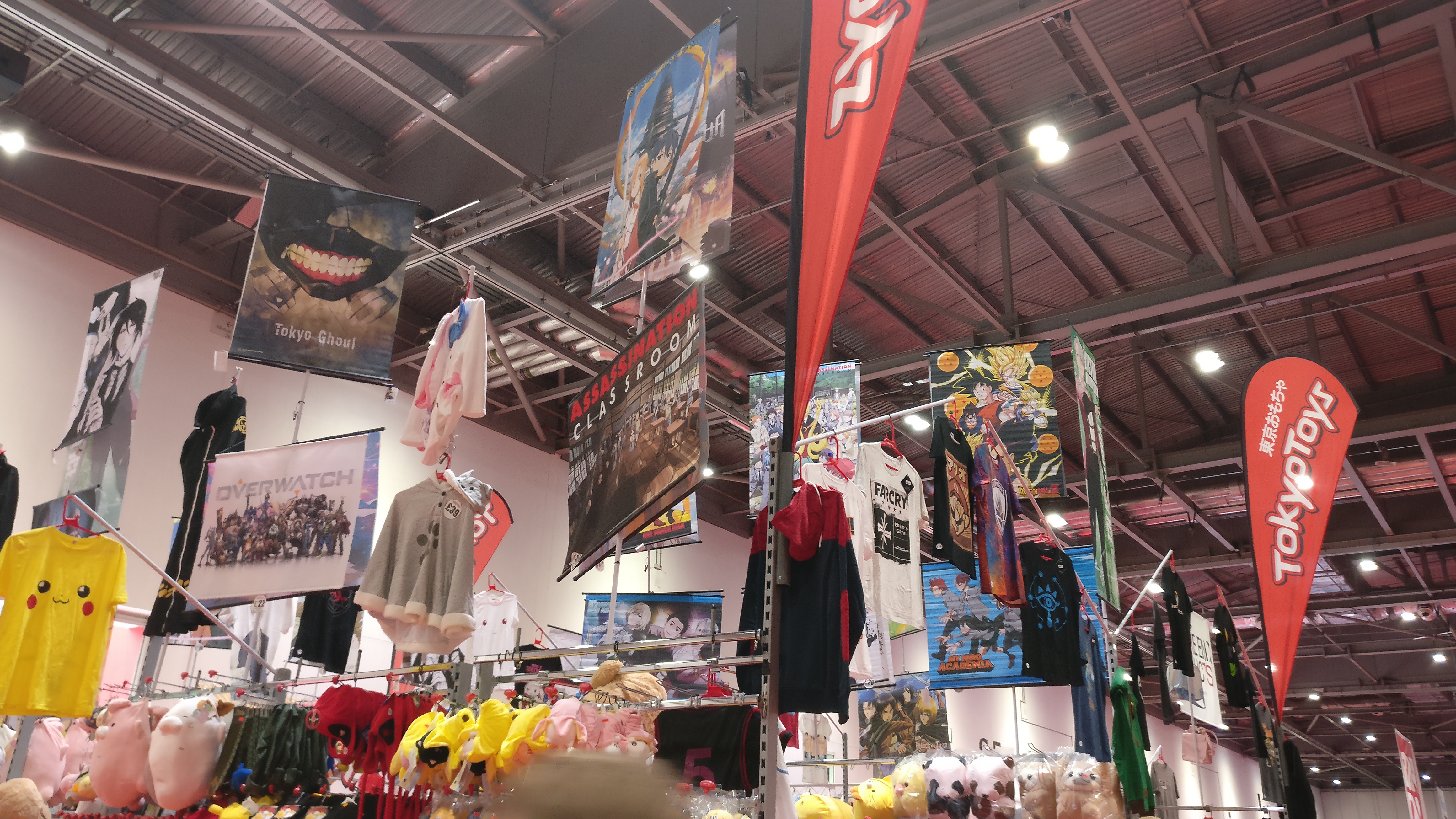 Tokyo Toys had a giant booth in which you could purchase all your anime goodness. From masks, pillows, wall banners and much more. Be sure to check them out if you havent already from Previous Conventions.
Is MCM London Good Value?
We are often asked if MCM London is good value. It entirely depends on the location in which you will be travelling from. The ticket prices are extremely low for what the convention offers.
You will not be able to get a bigger and more unique shopping experience for you and your family.
The only downside is travel to London can be sometimes expensive. However if you plan your Trip in advance you can snipe some pretty cheap hotels.
---
Conclusion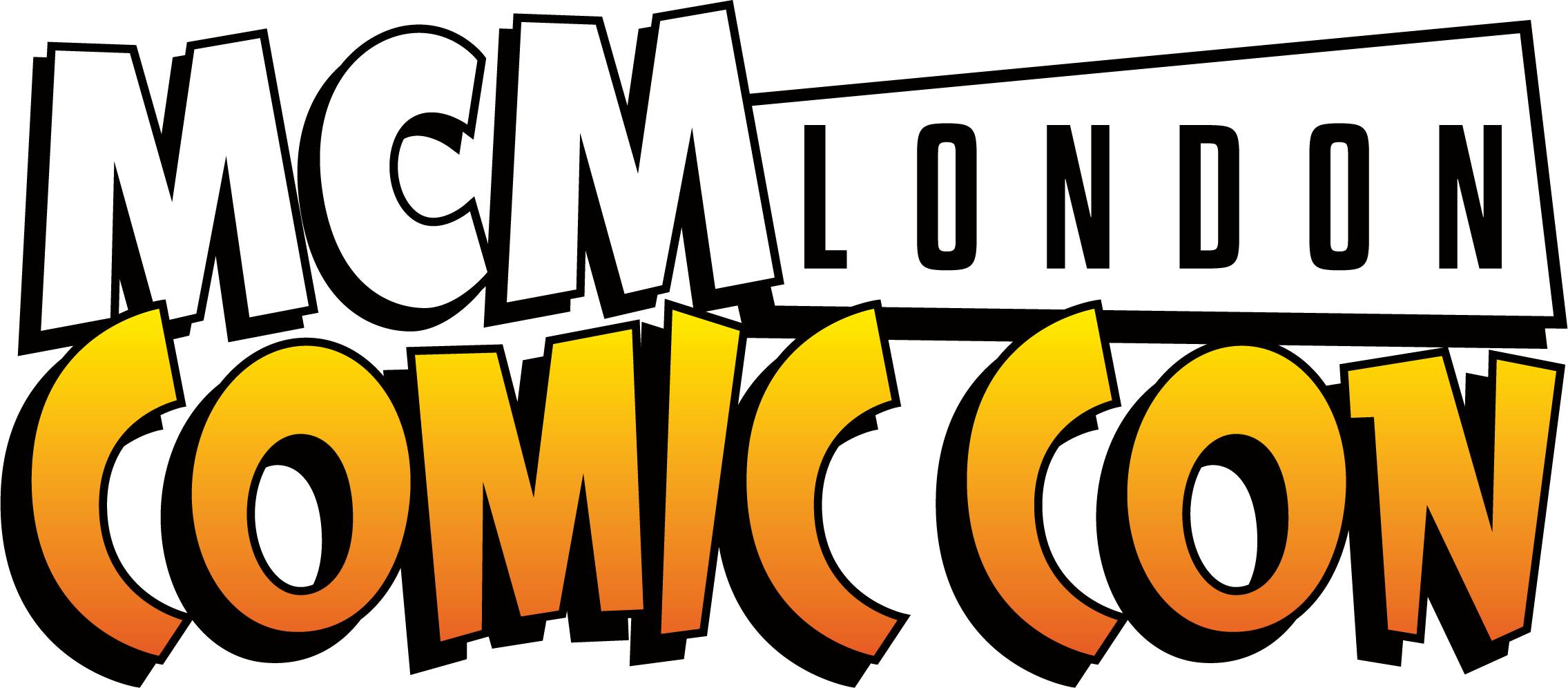 As always we loved every minute of MCM London May 2018. With the sheer hall size dedicated to everything that we live and breath for. We will be sure to update this website with more insights on what is to offer if you decide to attend MCM London in the future.