If streaming is your gig then Roccat are helping gamers out with their brand new Studio Grade Condenser microphone. This fierce piece of kit will provide you with a gorgeous sound for all of your viewers and audio projects.
---
"Meet the ROCCAT® Torch™ Studio-Grade USB Microphone. The dual condenser design and 24-Bit audio quality will take your content to the next level. Cardioid, Stereo and exclusive Whisper pick-up patterns give you the tools to create anywhere. Contactless Quick Mute grants instant control. Boom arm compatibility means the Torch evolves with you."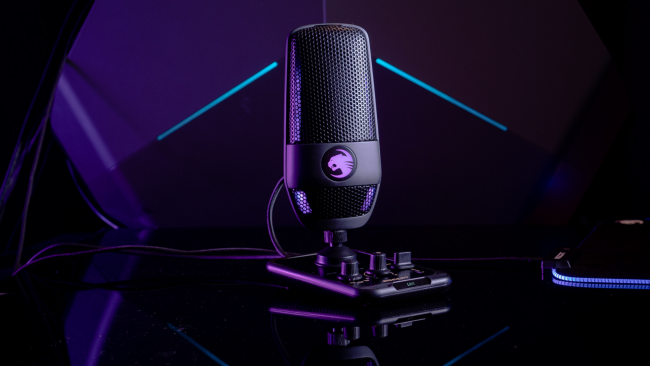 ---
For the punch that this piece of kit gives – you'd be looking at well over £140 for a more audio branded piece of kit. However the Torch comes in at an impressive £85 which is perfectly affordable for the quality and options that it gives the user.
It also comes equipped with its very own mixing deck to give you the sound that you ideally want.
---
[the_ad id="6731"]