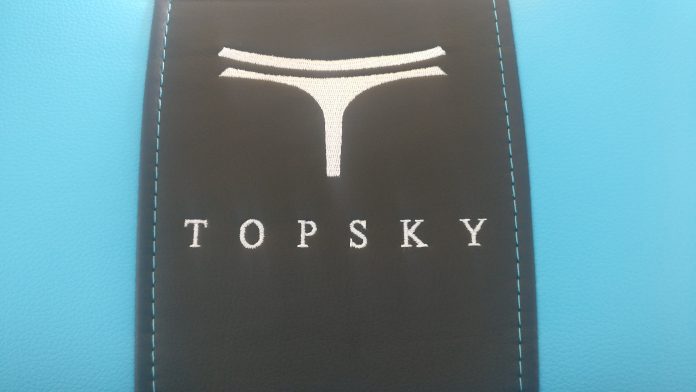 Settling down with a decent Gaming Chair for either yourself or your little ones can be quite a daunting experience. Firstly you have a world of choices available to you, you have to consider budget and size. Then finally there's the durability of the product. We may have a chair that answers all your problems with our Topsky Gaming Chair Review.
Introducing the TOPSKY Gaming Chair.
Developed and Created by TopSkyFurniture – Available now with "Amazon's Choice" Is their recent and incredibly smooth looking "TopSky High Back Racing Gaming Chair".
It is currently on offer at an affordable £129.99 – Along with that it features a complete 1 year warranty to cover the item against any faults that you may encounter.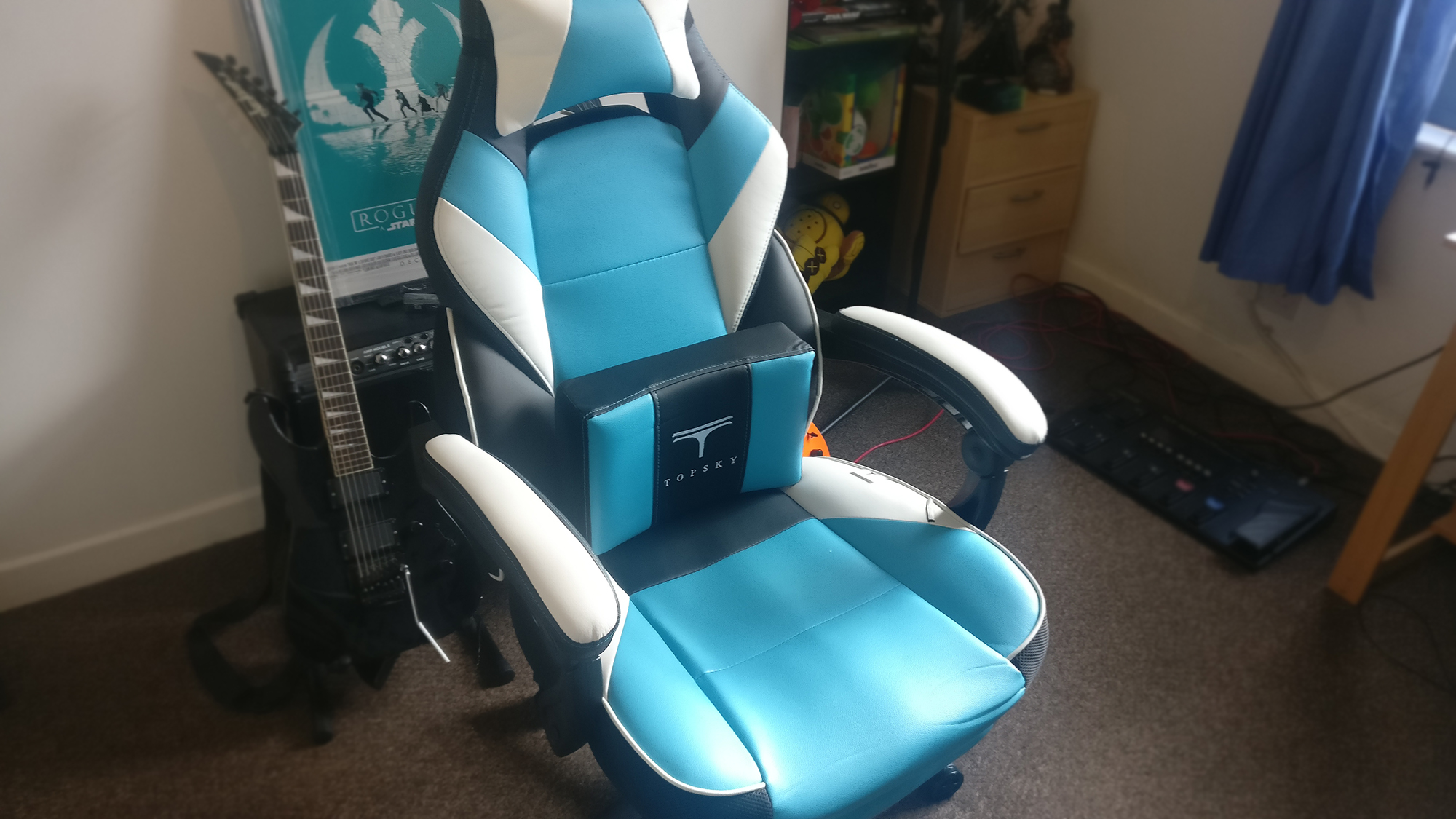 A gaming chair such as this is one hell of an investment so we will try our best to list all of the advantages and features that you will experience when choosing TopSky.
Inside The Box
The Top Sky Gaming Chair is delivered in a pretty large box featuring the Top Sky Logo. Inside you will find the following :
TopSky High Back Gaming Chair – Legs & Centre Piece.
TopSky High Back Gaming Chair – Back Piece.
TopSky High Back Gaming Chair – Bottom & Foot Rest.
TopSky High Back Gaming Chair – Headrest & Lumbar Support.
TopSky High Back Gaming Chair – Arm Rests & Instruction Guide.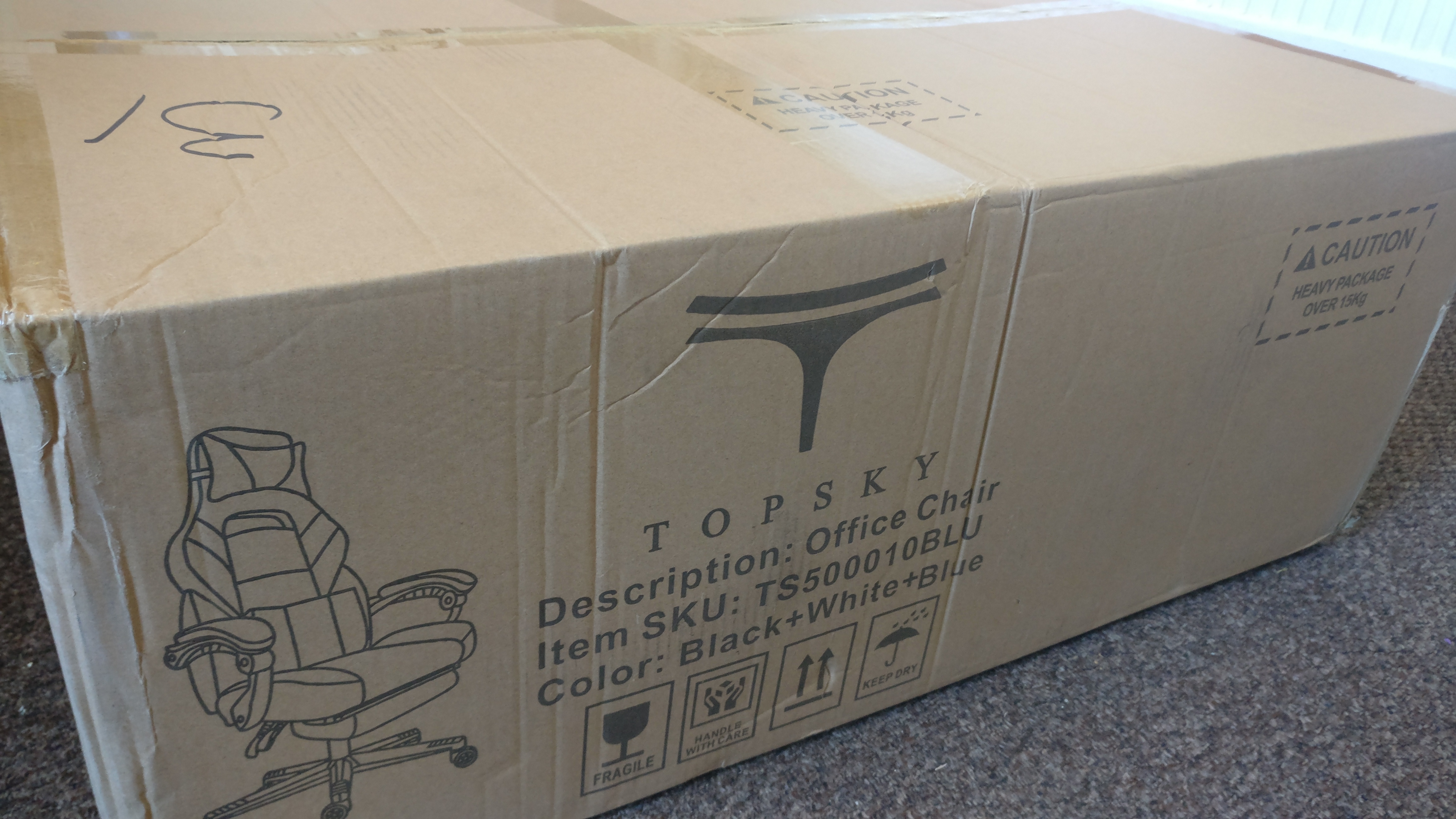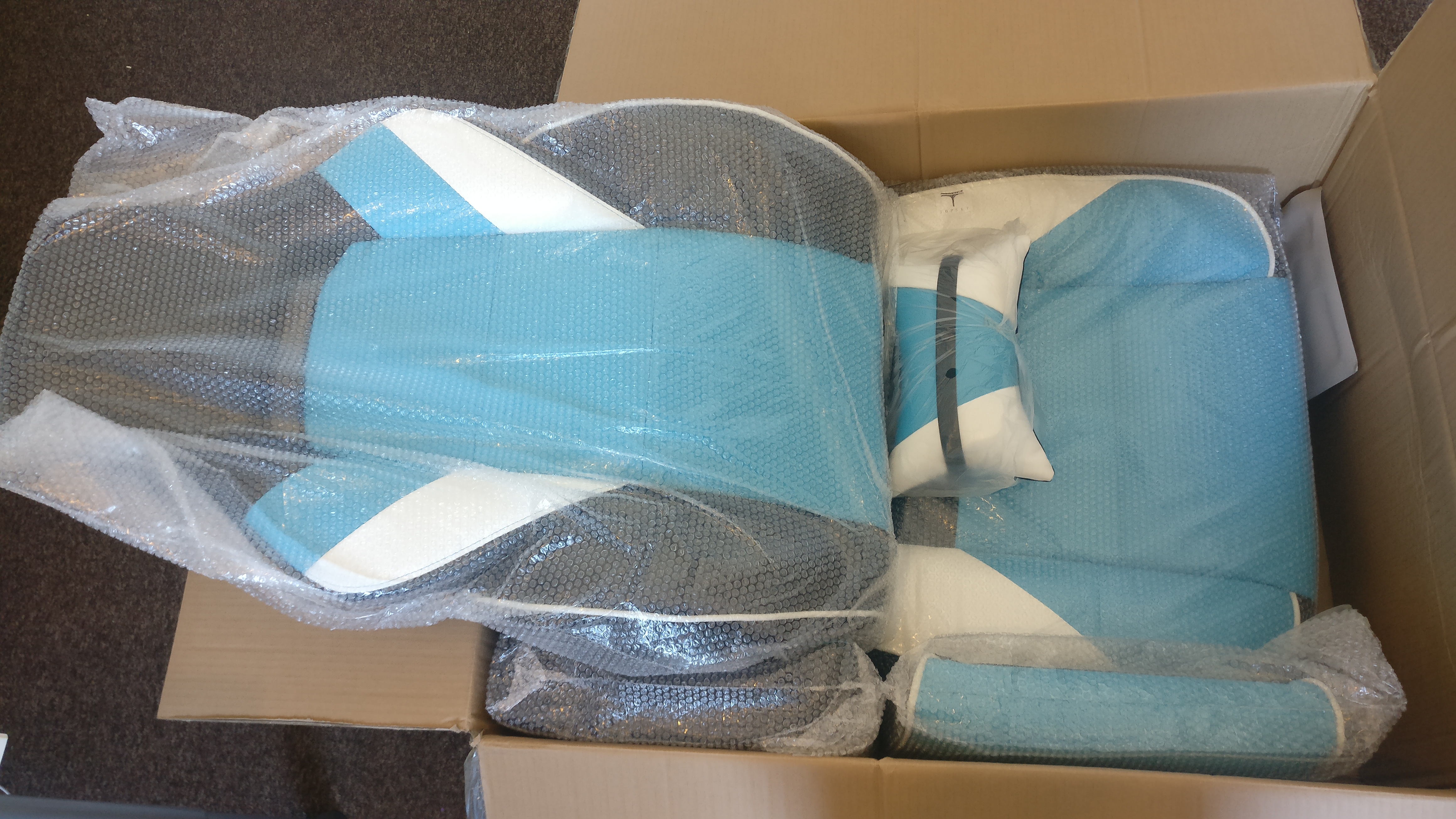 All items come sufficiently bubble wrapped to protect you against any damage during delivery. Although if you do have any problems with damaged goods then you can simply reach out.
Assembly Required?
So sadly yes this piece of kit does not come pre-built. However the instructions make a clear and concise job when it comes to guiding your hand.
Assembly of the TopSky Gaming Chair will not last any longer than 20 minutes and is relatively easy to understand. The only issues you may have is with attaching the Footrest to the underside of the chair.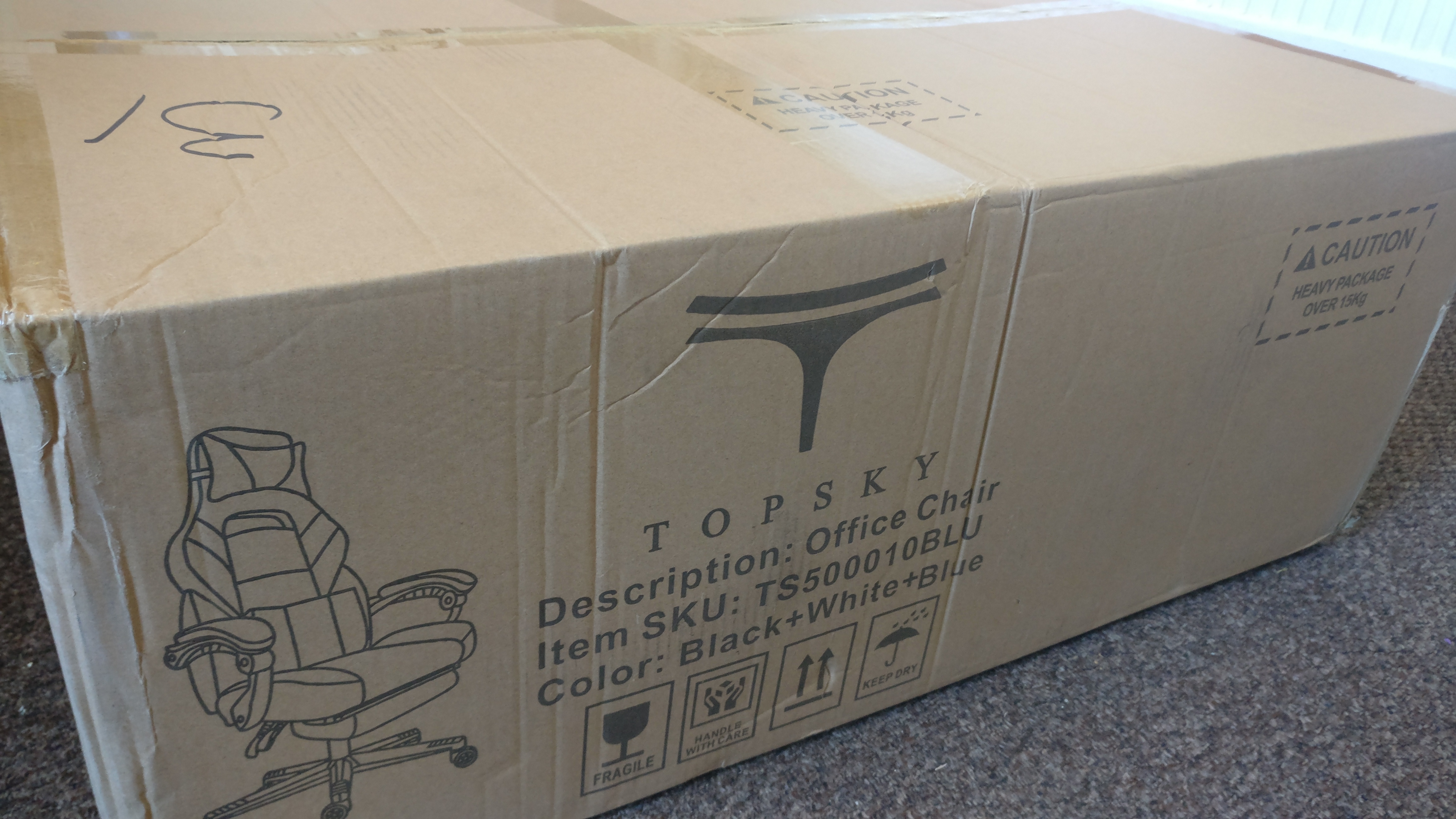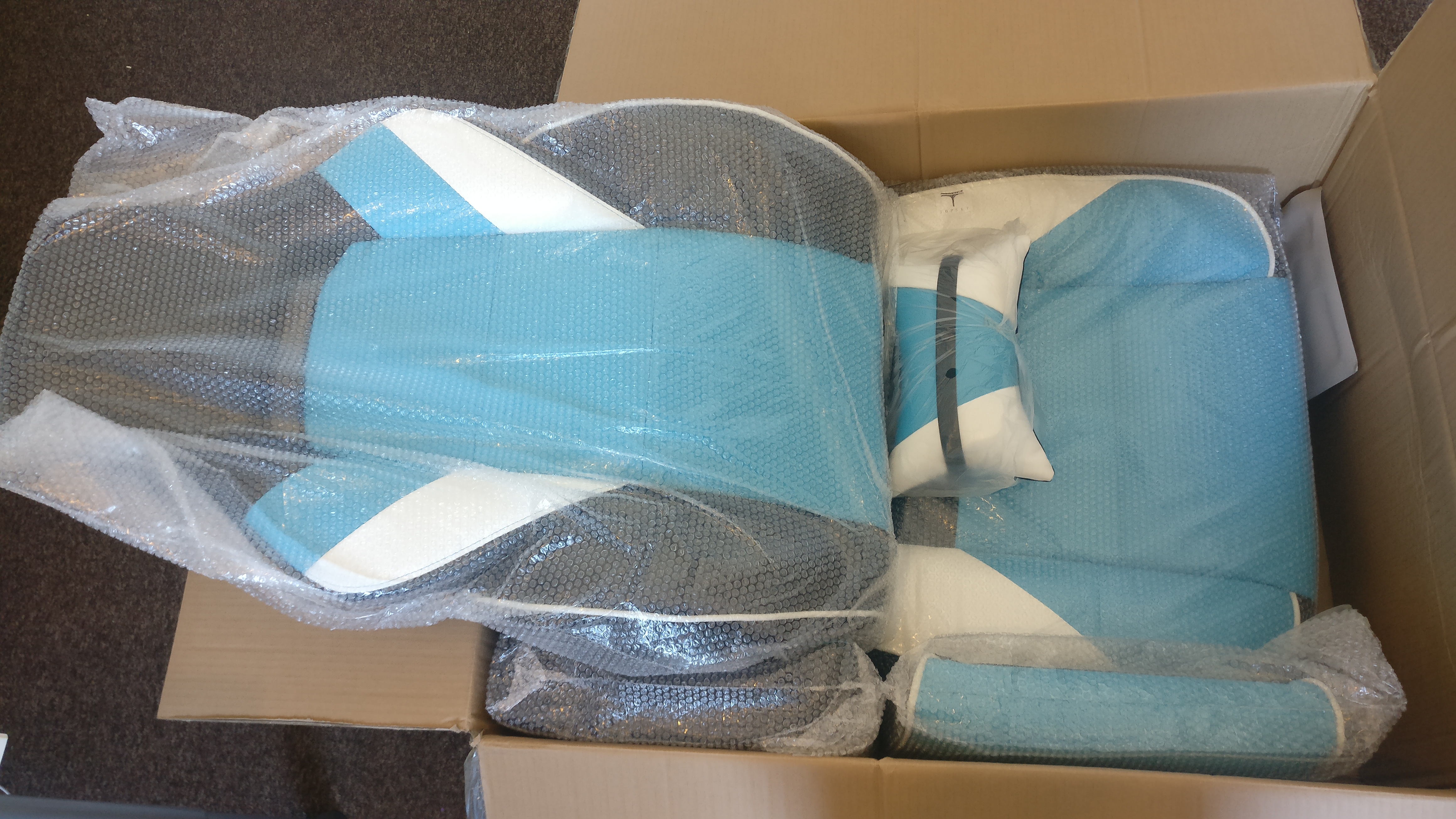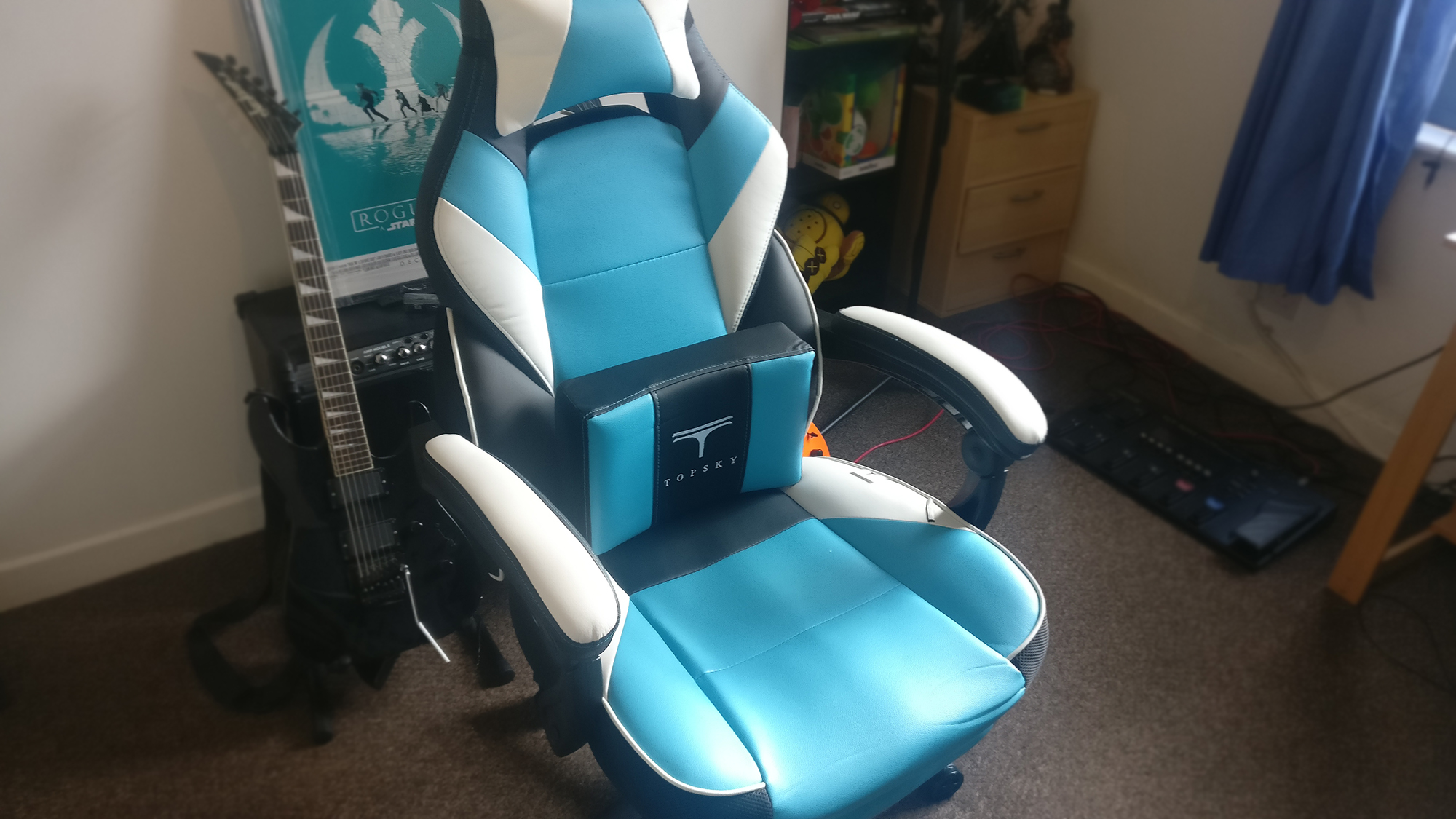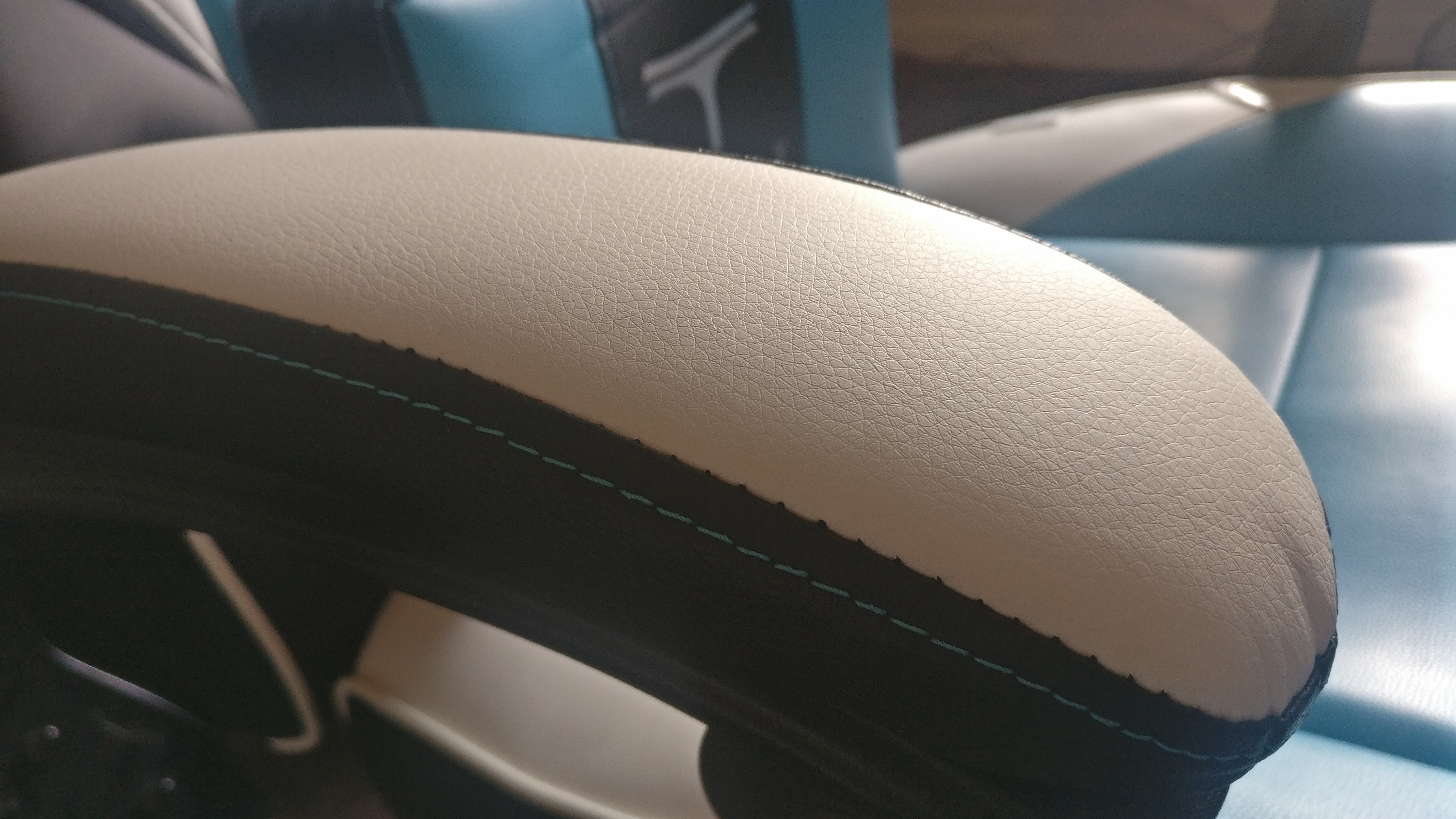 The Design of the TOPSKY Gaming Chair.
We managed to get our hands on the White & Sky Blue design which is available via Amazon. However there are various different designs available to you which can be found on Amazon and On TopSky's Website.
The other options of colours are as follows :
Black & Blue.
Navy & Black.
Black & White.
Black & Red.
The TopSky High Back gaming chair features a large and prominent design. With a visually appealing style which will help engage with younger audiences. The Rear, Bottom and Arm Panels are all padded with smooth PU Leather in a gorgeous white and sky blue design.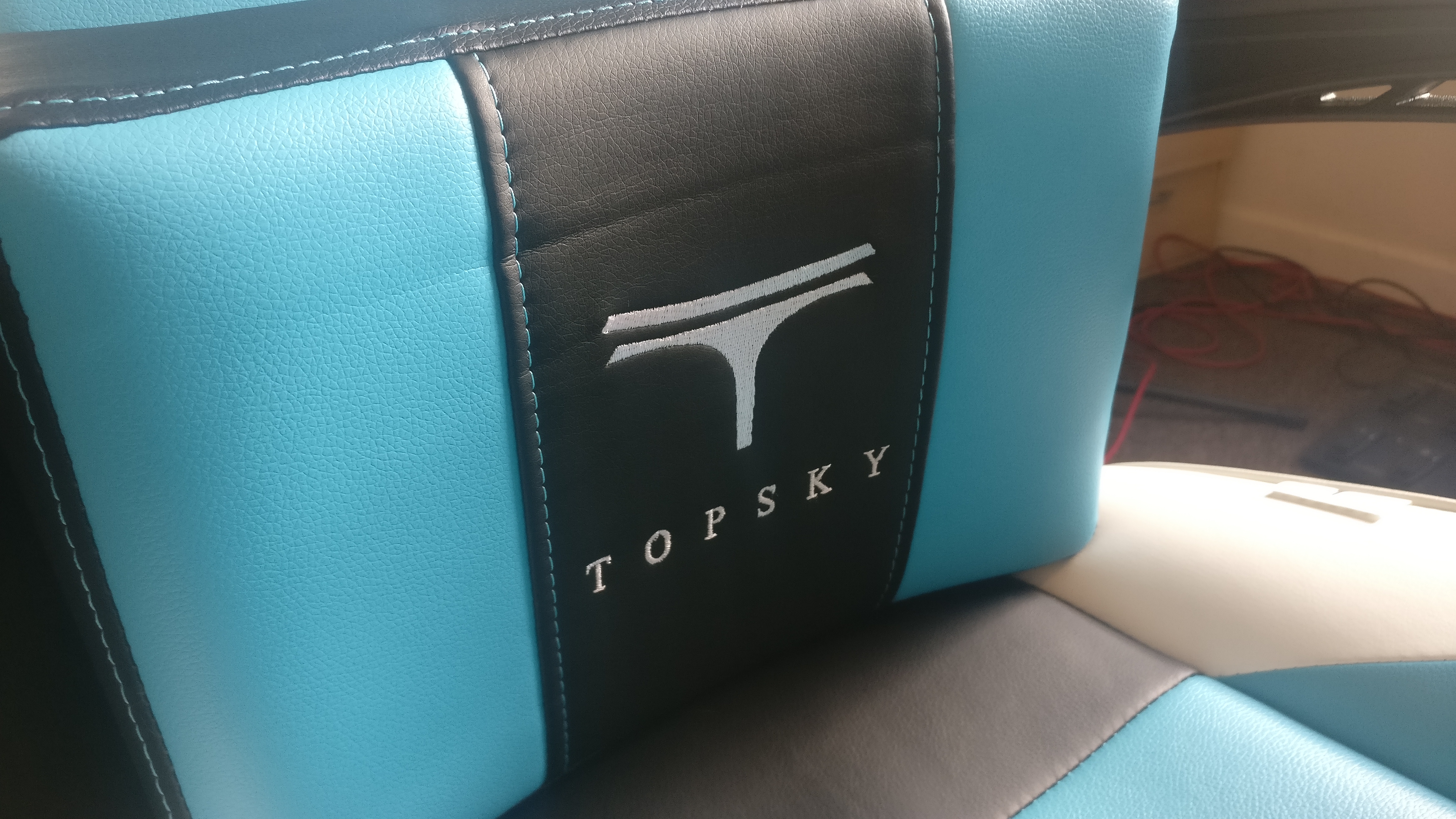 Material Type
PP + Pu leather + Electroplate Feet + Nylon Wheel
Dimensions
Dimensions (W x D x H): 27.5″ x 26″ x 47.2″-51.2″ (69.6 x 66.2 x 120-130 cm)Seat: (W x D x H) 21.3″ x 20.5″ x15.7″-19.7 " (54.1 x 52cm x 40-50cm)Backrest Height: 31.5″ (80cm)Armrest Height from floor: 24.4″-8.7″ (62-72 cm)
Specification
Item Weight: 44.1 Lbs. (20 kg)Recommended Weight:225Lbs(102kg)Maximum capacity:300Lbs(136kg)
The Additional lumbar support pillow features the TOPSKY logo which is definitely completes the look of the overall design.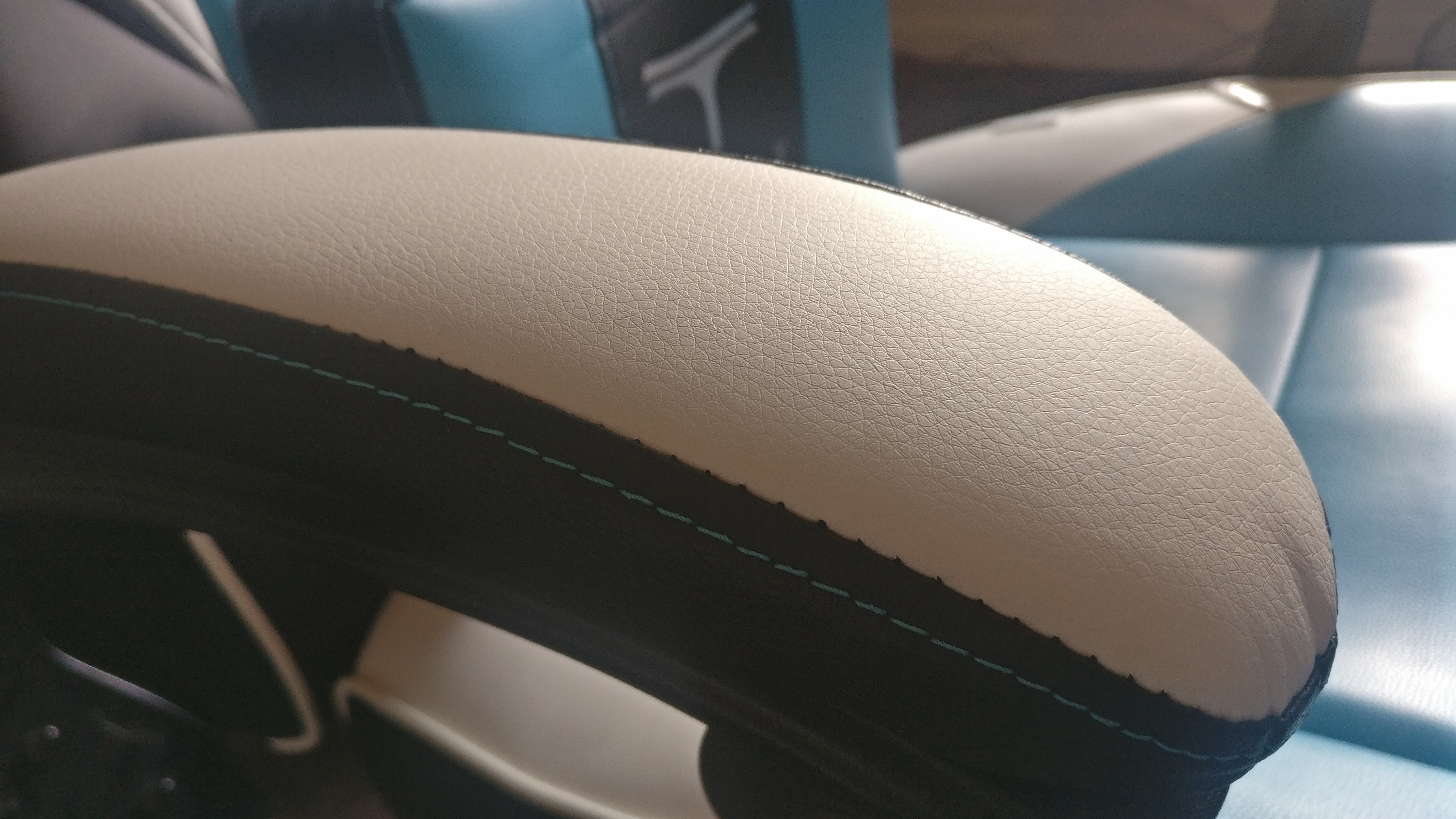 TOPSKY Scores With Comfort!
When you're creating a Gaming Chair you need to expect to deliver hours upon hours of comfort. How does TOPSKY do this? With an incredibly robust and padded design which features top notch comfort for your arms, legs and back.
Along with an adjustable and changeable neck rest you even have the option to reduce any neck pain or other ailments that you may have.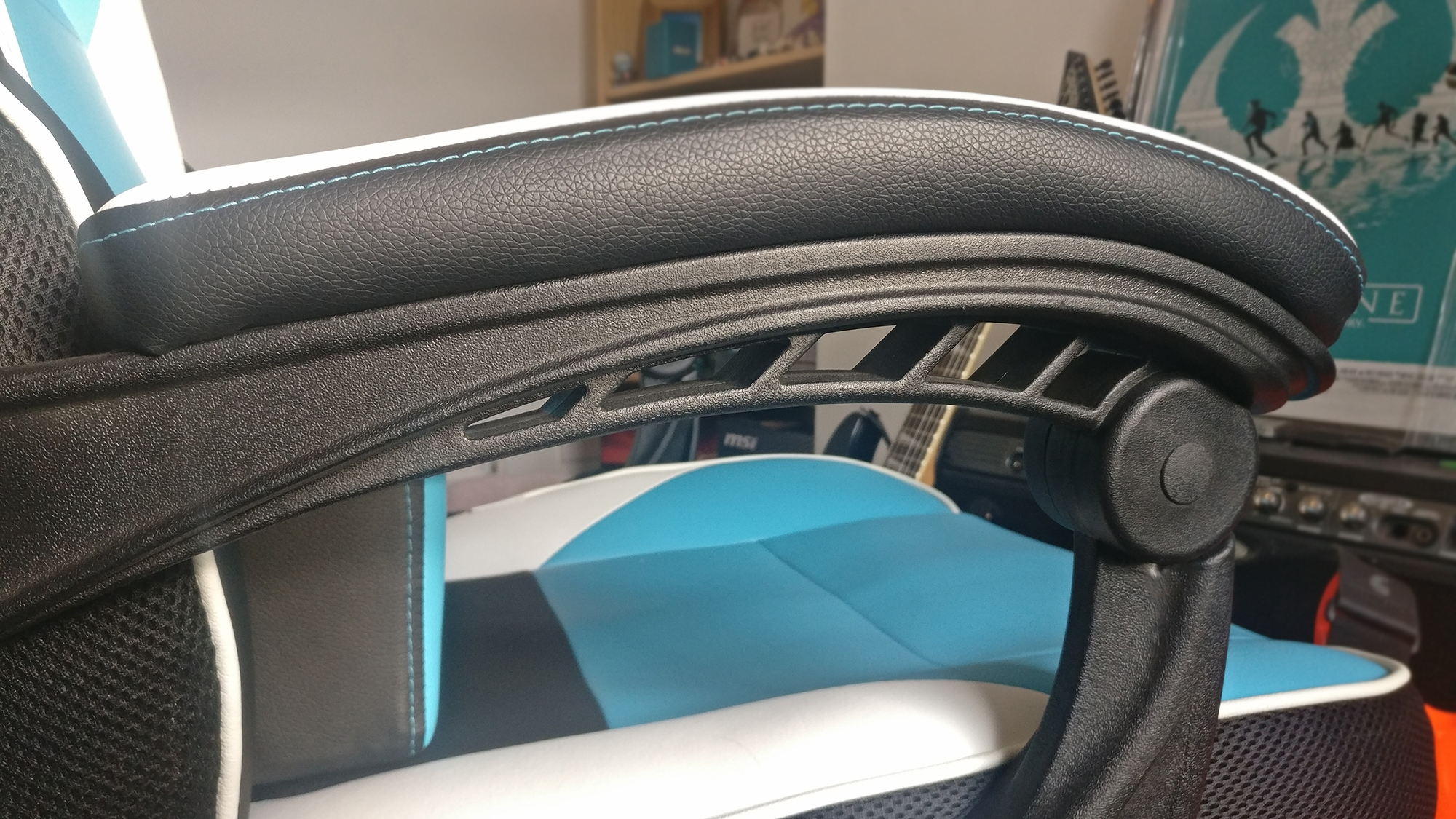 Saying the TOPSKY High Back Gaming Chair is comfortable is simply an understatement. We found ourselves able to sit on this piece of kit for an incredibly long time without any kind of un-comfort or pain. Considering the affordable price point we're pretty impressed.
Key Features of the TOPSKY Gaming Chair.
The TopSky Gaming Chair fits a complete ergonomic racing design. This means that it is fully suggested for any long time work user or gaming user.
90-175° recline & Foot Rest
Unexpectedly the TOPSKY Gaming Chair can recline at an incredibly low point. This allows you to take full advantage of the foot rest and take 5. Or several hours if you intend to have a quick nap!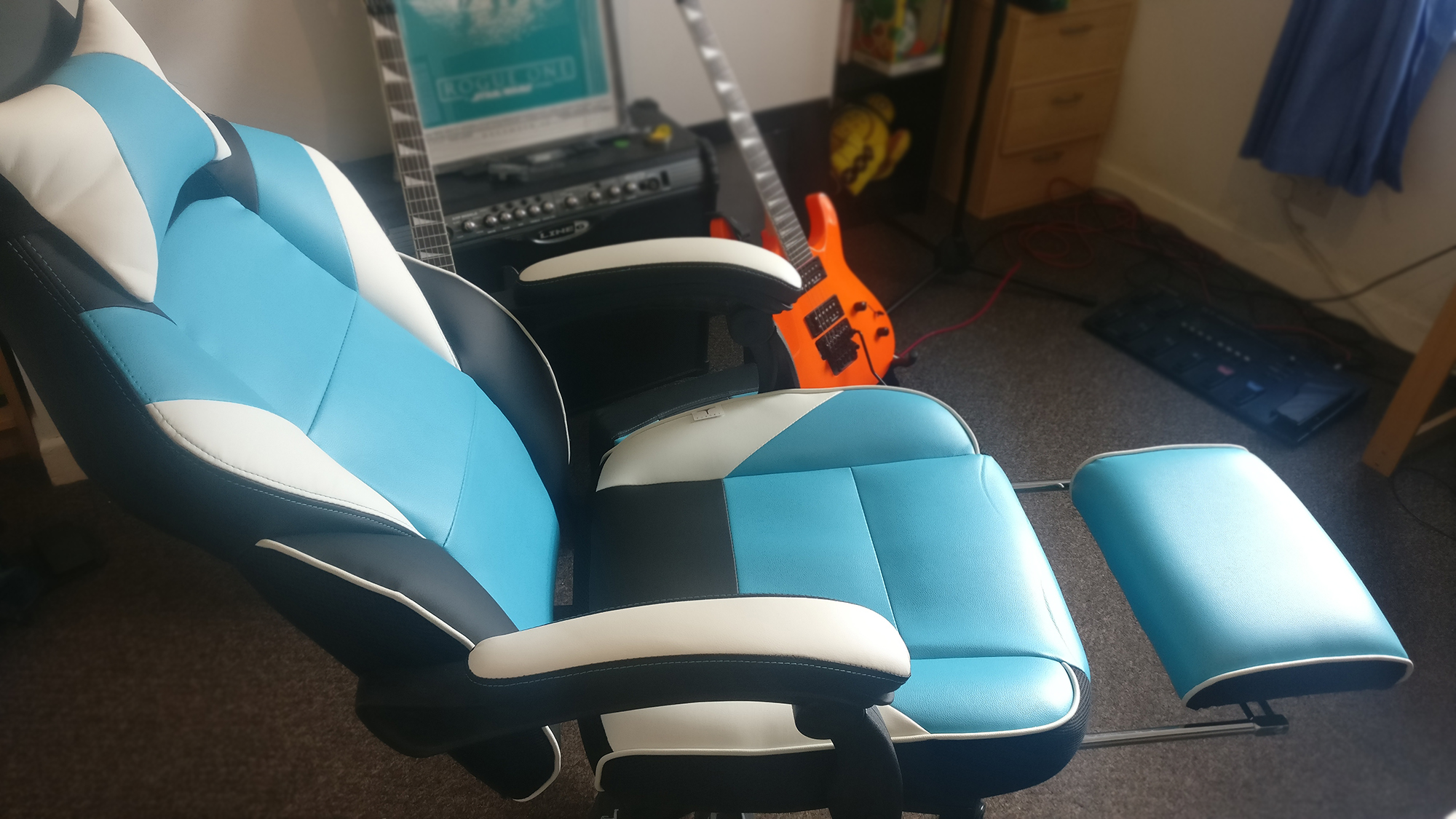 Although we don't suggest sleeping on the TopSky Gaming Chair – It certainly makes it enticing and would not hinder the foundations of the chair.
The TopSky Gaming Chair features a full flat seat which is padded to provide extreme comfort. This also avoids placing too much pressure upon your thighs, knees and legs for long hours of gaming.
Once you're on this bad boy it's also unlikely you wont be sliding off.
In Play : Apex Legends
The least we could do is to simply give the TOPSKY Gaming Chair a trial run when it comes to playing our favourite games. We decided to dive into Apex Legends for roughly four to five hours – with breaks of course. Despite the length of time playing we found the TopSky Gaming Chair to be a more than effective gaming buddy.
Allowing us to stave off any back, butt or leg pain for the length of the session. Not only that the longer we sat there the more comfortable we found ourselves.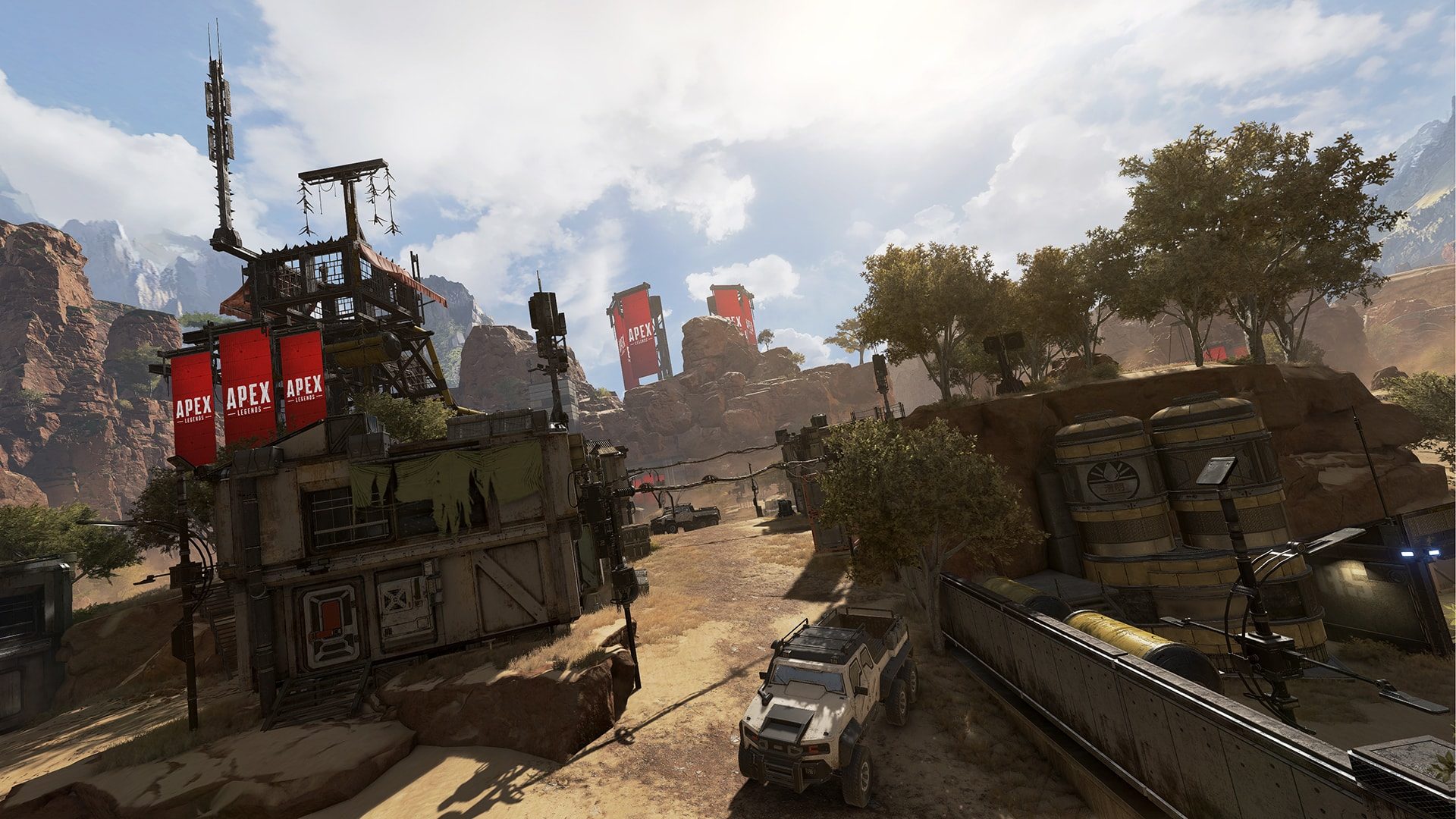 We found that the Lumbar Cushion is sometimes a little too strong and can provide to be uncomfortable at points. However the beauty of this is you can simply remove it and slouch even further into your TopSky Chair.
Conclusion
TOPSKY certainly have strong competition when it comes to gaming chairs. Especially with Brands such as Secret Labs, DX Racer and many more within the circuits.
However if Brand is not something you care about then you can certainly shave off a couple of hundred of £ if you decide to pick up the TOPSKY High Back Racing Gaming Chair.
At a price of £129.99 it's incredibly great value and we cannot recommended it more at that price. Be sure to Visit TOPSKY for their other products which you may be interested in.