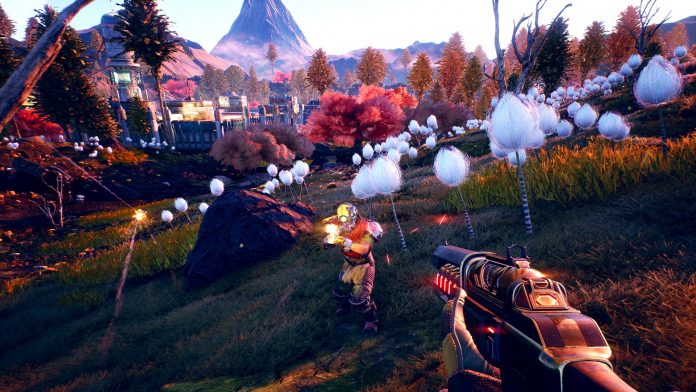 Outer Worlds is flexing once again as they have revealed a brand new trailer which showcases a tonne of new game play footage, features and gives you an idea of what fun you will be having later this year.
Be sure to check the full game play trailer below.
---
News From IGN.
"Though we've seen a lot of these locations before, the newest trailer offers up a new perspective on things, all from the eyes of the corporate overlords that run most of the Outer Worlds' planets. We can see the various ways corporations have influenced society, pushing people into work, and making it so every aspect of their life revolves around company-approved lifestyle choices.
We also get a glimpse at Monarch, a seemingly alien-infested site with plenty of creatures big and small to tear the flesh from our soft, soft bodies.
Check out the full trailer at the top of the page if you want a complete look at the locations you'll inevitably be role-playing and adventuring through. Also check out the rest of our Outer Worlds coverage for more previews and interviews with the developers. We've learned plenty about The Outer Worlds' hardest difficulty mode, plus got a tour of the city of Fallbrook.
The Outer Worlds is out on PC, PS4, and Xbox One on October 25, with a Nintendo Switch version planned for later." – IGN
---
[the_ad id='6539′]
---
Conclusion
Some are comparing Outer Worlds to be Fallout 76's spiritual successor. We're not so sure on that but we firmly do believe that Outer Worlds will provide an incredible narrative and story for gamers all around the world.
[the_ad id="6731"]