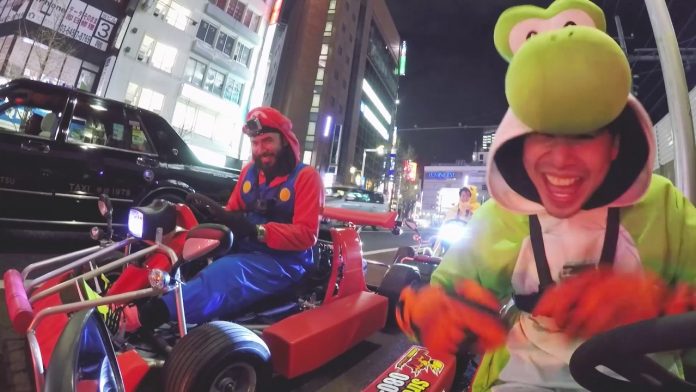 Nintendo seems to have won a Court payout case of up to $68,000 against MariCar. A Japanese based tour in which you explore locations dressed as "not" your favourite Nintendo Characters and definitely "not" in Mario Karts.
---
News From The Source.
Nintendo has won a ¥10 million (£68k) payout in damages over a company's use of Mario and Mario Kart-related themes for its real life karting tours of various Japanese cities.
As reported over on Kotaku, MariCar – now MariMobility – was ordered to pay the fine after Japanese courts decided it was indeed infringing on Nintendo's intellectual properties. The use of Mario/Nintendo costumes in the karting tours was cited as one of the main reasons behind the decision, with customers loaned Mario, Luigi, Princess Peach, Yoshi, and other outfits of characters in the Mario Kart games.
Also, like, it was called MariCar.
Most imagery of Mario-related characters appears to have been removed from the MariCar site, though you can still see the odd Princess Peach popping up. Maybe a pink dress is seen as similar-to-but-legally-distinct-from enough to get a pass. No red and green plumbers there any more, that's for sure. – MCVUK
---
Conclusion
Honestly speaking – What were they expecting. The similarities are all there and this goes to show that Nintendo are incredibly protective over their franchise. I guess this is a warning to future copy cats.
[the_ad id="6731"]