Insomnia 63 has now passed. One of the biggest Gaming Conventions which will be hosted at the Birmingham NEC, UK. Insomnia not only attracts the Hardcore Crowd. Over the years it has become a lot more publicly accessible for console gamers, pc gamers, tech enthusiasts and geek culture.
---
High Quality Cooling Gear for PC Gamers.
Cooler Master are the Incredibly Iconic High End Enthusiast team when it comes to their products. With their attention to quality with their Gaming Cases, Cooling Equipment, Keyboards and RGB Gear. However they are able to deliver top quality products at a more than affordable price for consumers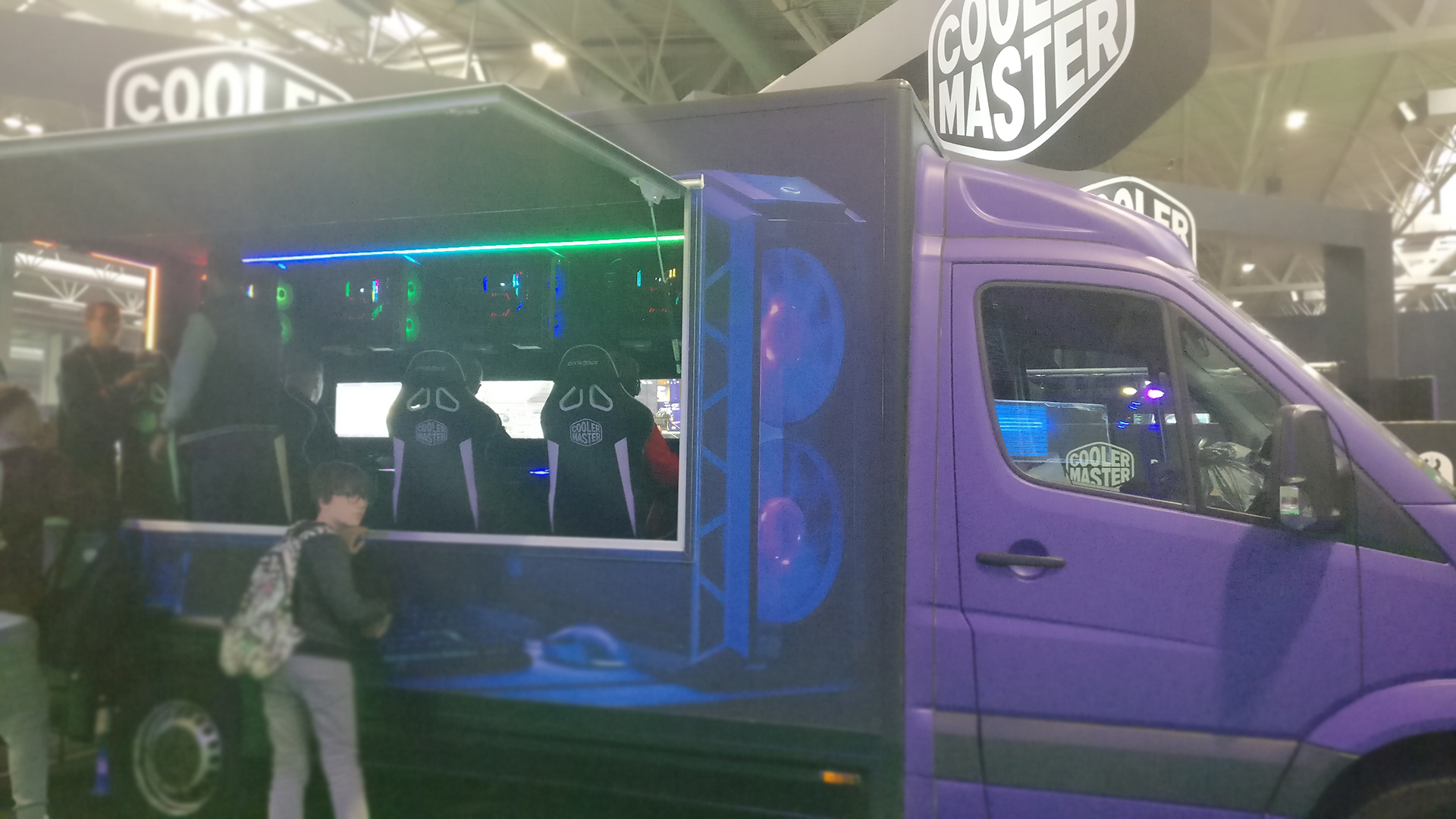 Be sure to check out their website for all the latest updates and details regarding their gear available.
---
The Cooler Master Booth @ Insomnia 63.
Cooler Master were present at this Years Insomnia Festival and they came packing a treat for all visitors and gamers. Let alone did they have their very own Cooler Master Gaming Truck.
But they also had VR on display, an incredible line up of Custom Gaming Rigs and some samples of their Computer Cases and Equipment which you can pick up.
---
The Master Case 500P @ Insomnia 63 FT David_Labido
One of the more brighter features that Cooler Master had on show was the incredible Gaming Rig by Davido_Labido.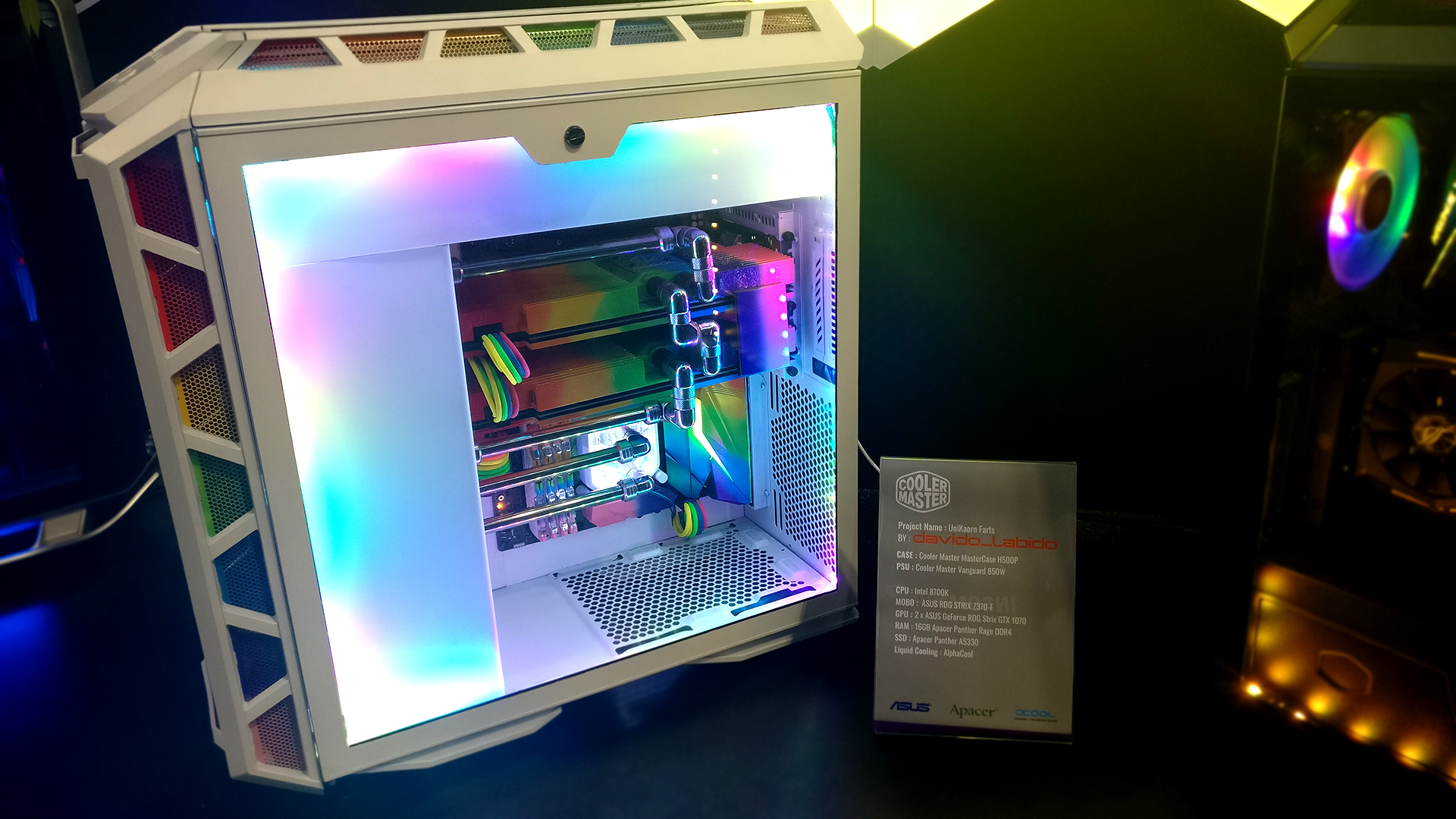 The Case featured is the Cooler Master MasterCase H500P. It features a I7-8700K, 2x 1070 Rog Strix Graphics Cards and an Alpha Cool Liquid Cooling System.
However the Key feature here is the dynamic design and colour palette for the rig. Aptly called "UniKaorn Farts" It's Awesome!
You can check out the Cooler Master H500P at Cooler Masters Website.
---
The Master Case 500M Cases @ INSOMNIA 63.
Next we have 2 Titans when it comes to Gaming Rigs.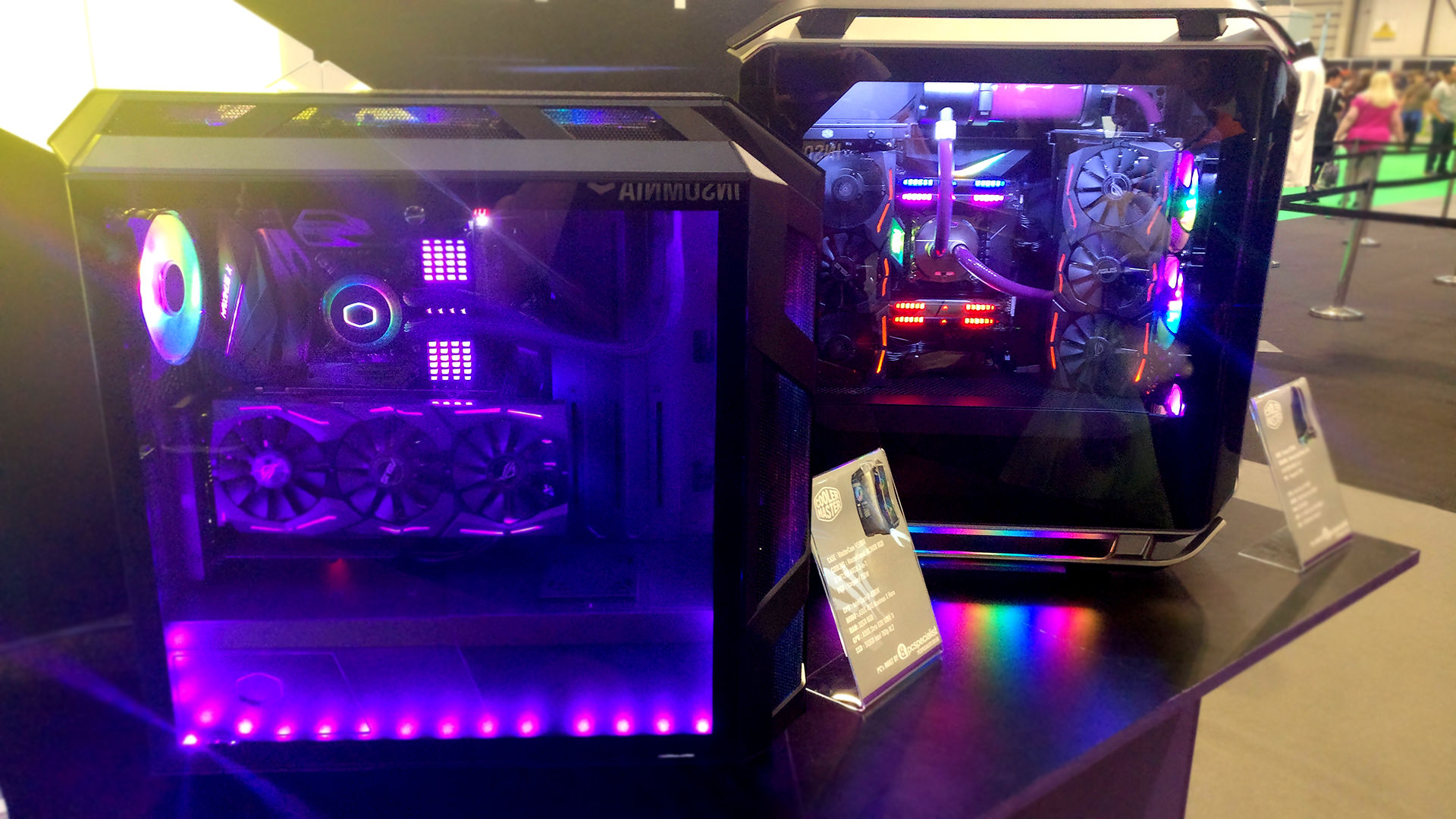 One of the Cases featured here is the Master Case H500M. You can see with the vertical standing Graphics Card PCI Slot – it really benefits the overall look of the case by having that GPU Unit on Display.
Both of these Rigs have had a dedicated approach when it comes to the RGB layout as each of the components works in sync. This allows the lighting of the Rig to come together to create a much more impact full punch for the viewer.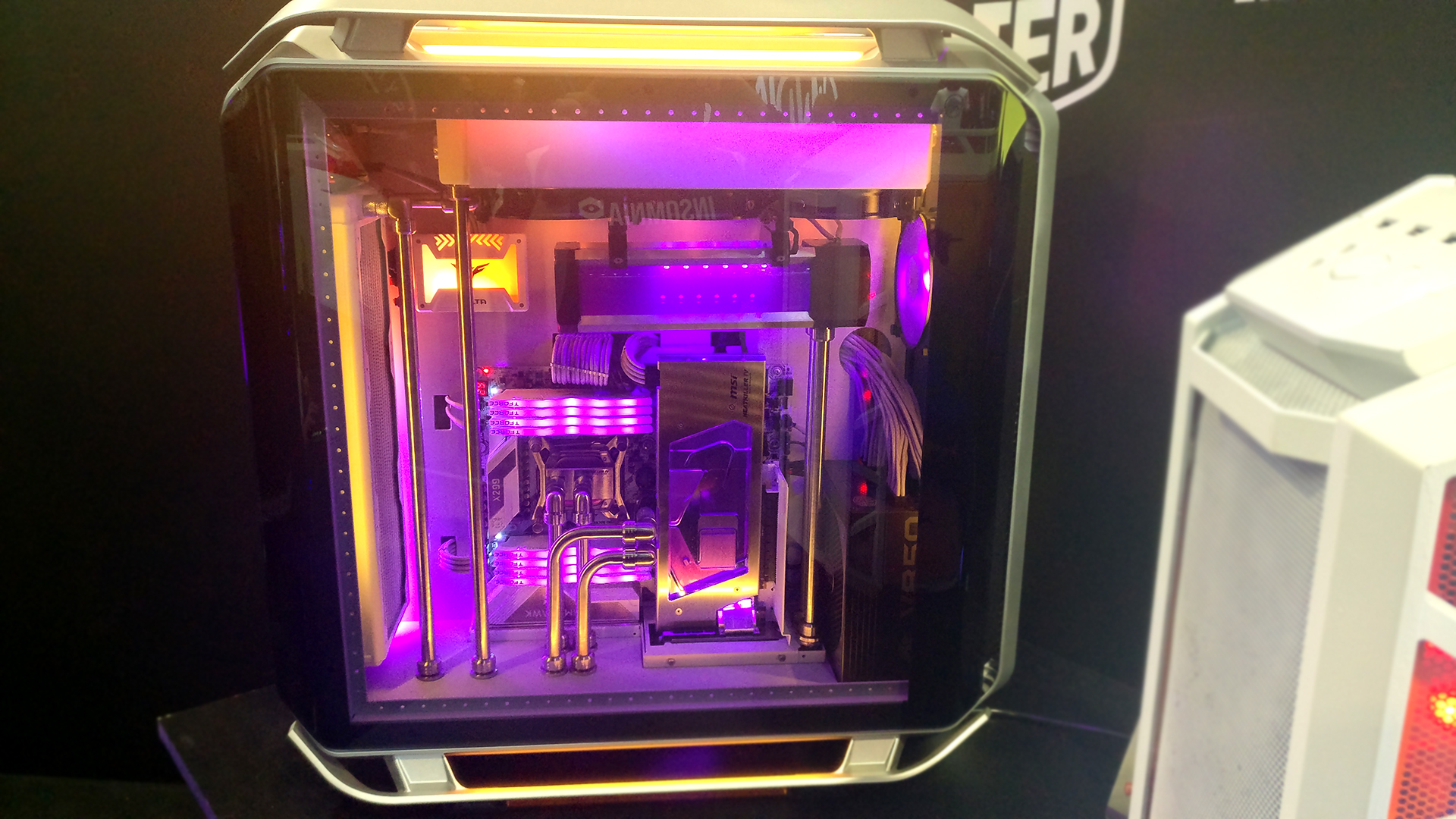 We're in love. – You can check out the Cooler Master H500M Series Here. 
---
Conclusion
Cooler Master have yet again shown the world the kind of quality and aesthetic that they can bring gamers. We will be continuing to update this website with any new news from the Cooler Master Gear.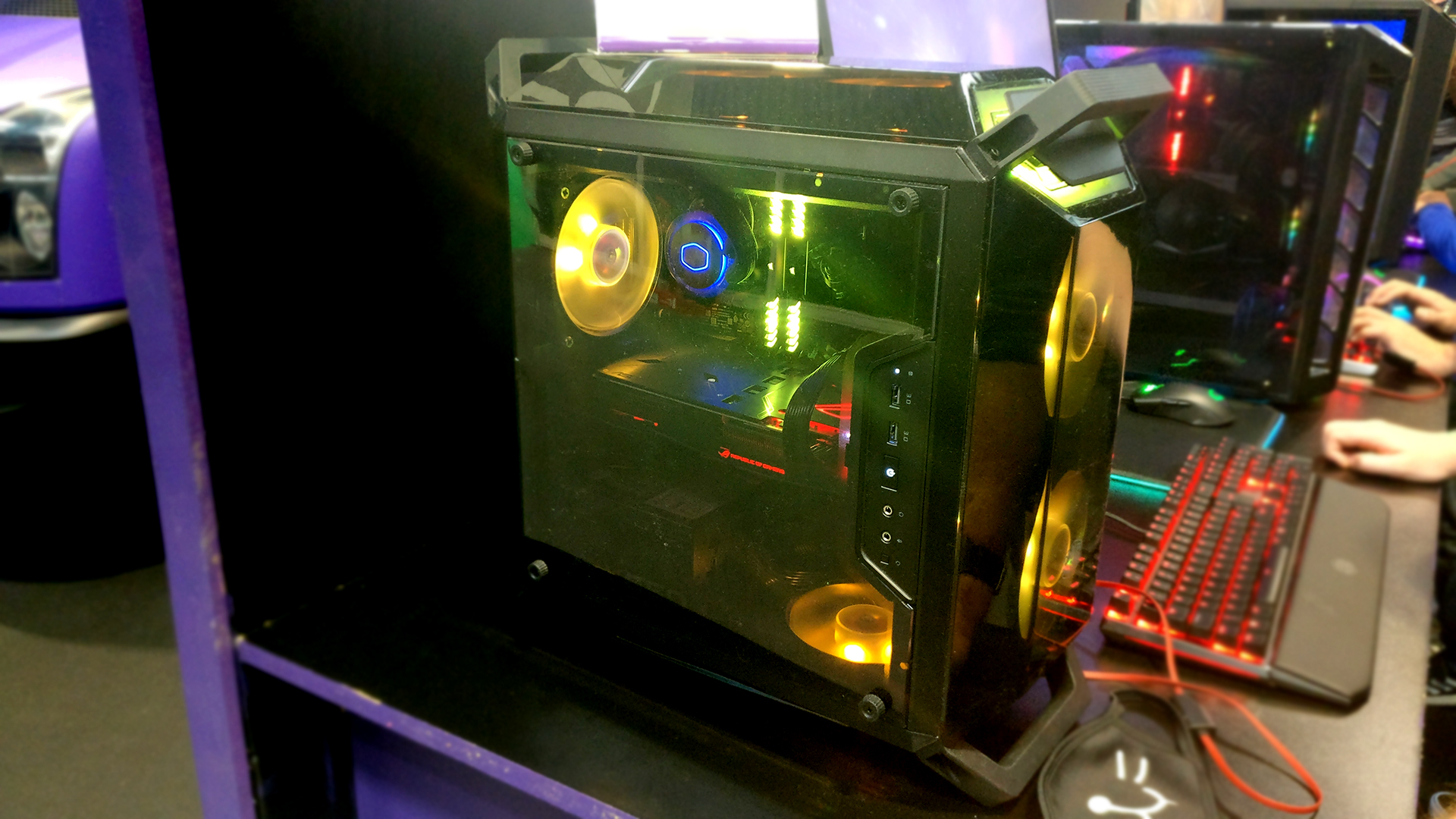 However be sure to follow them on their social media tabs to stay in touch and get the first look when new products are released. 
[the_ad id="6731"]