The Doors of Insomnia 63 have finally closed. However today we're talking about some of the awe inspiring booths and features that we were able to check out. Insomnia has now been a long running persuader of everything geek and tech. With the likes of Corsair there this year – once again it does not disappoint.
---
The Kings & Queens of RGB Kits & Cooling.
Corsair are one of the Major Leading brands when it comes to Memory, Gaming Equipment, RGB Kits and Oh So Much More. Be sure to check out their website for a full catalogue of what they have achieved. Corsair are able to deliver affordable and incredible quality products to both the casual and hardcore gamer. Did we mention their RGB Kit Looks sick too?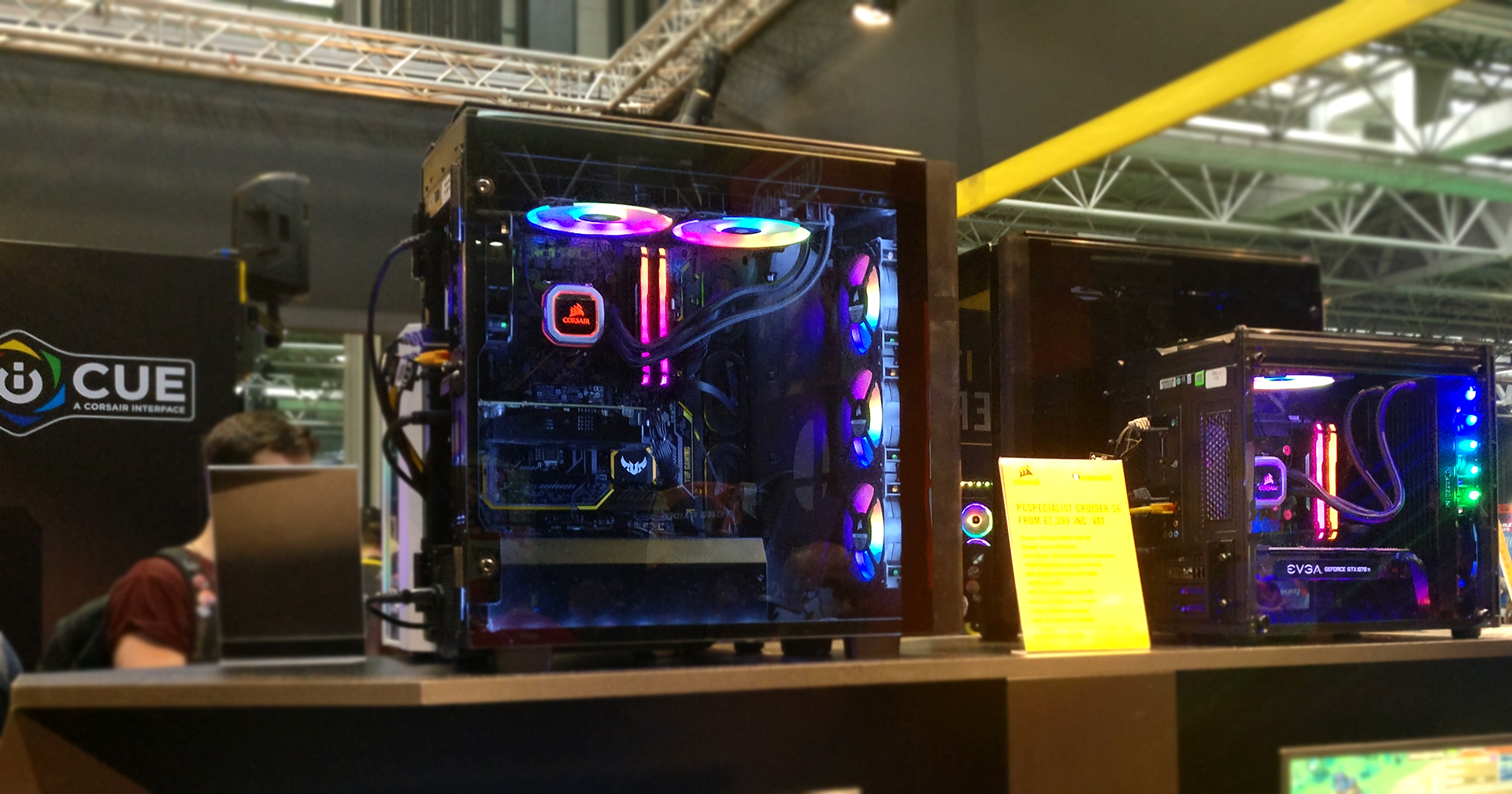 Corsair @ Insomnia 63, Birmingham NEC.
The Corsair Booth was fluid with colour and vibrancy. From the sheer aesthetic these guys were winning. On display featured around the booth were gaming Keyboards, Headsets, Mice. As well as Cooling Equipment, RGB Memory, Case Accessories and even some super charged Gaming Rigs to truly show their gaming prowess.
---
The Glorious K95 RGB Platinum.
Corsair were playing with style with their Brand New and Exclusive K95 RGB Platinum Keyboards. Not only is this a full RGB compatible device. But it features a tonne of Editable Keys in which you can macro to your hearts content.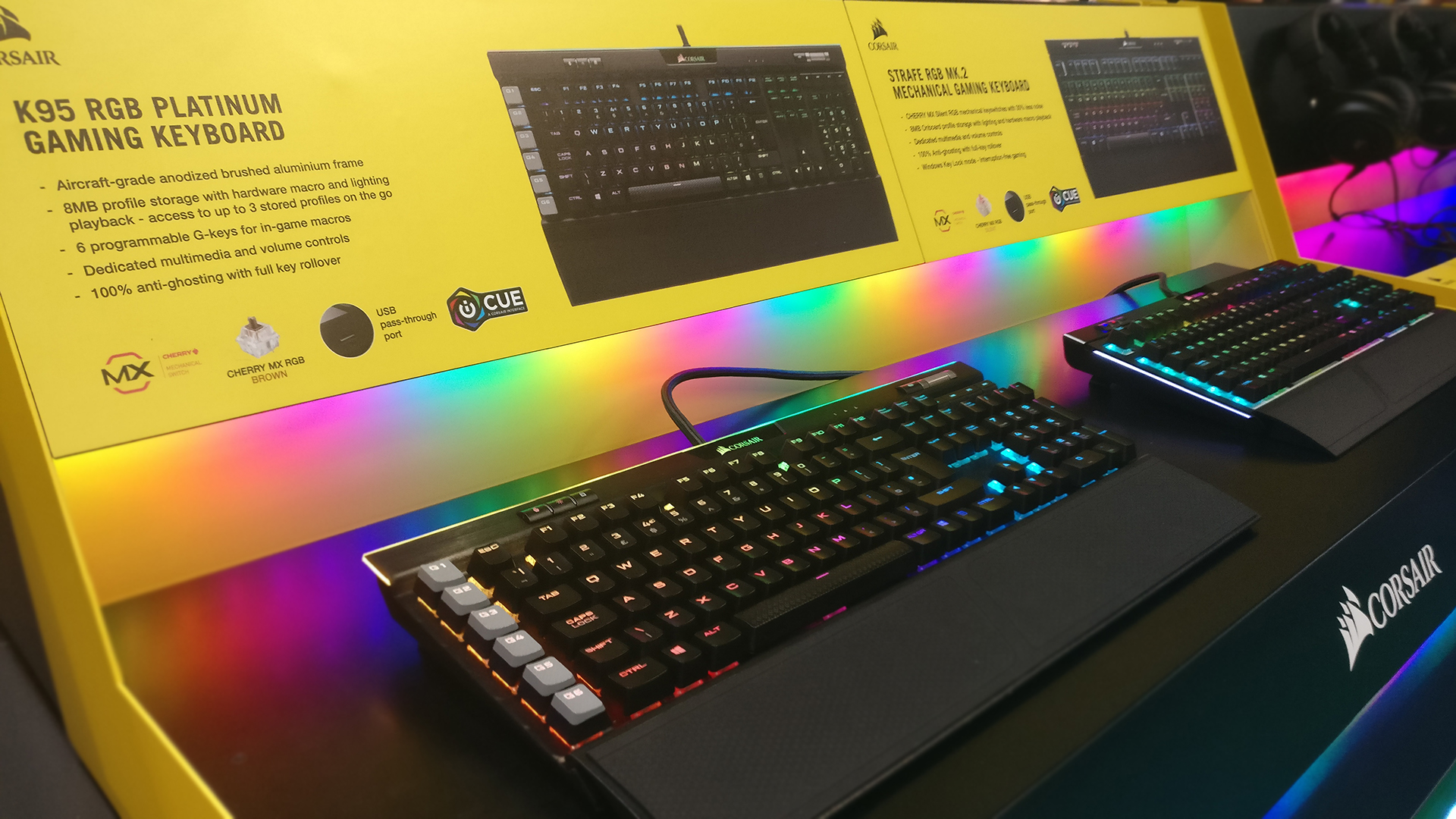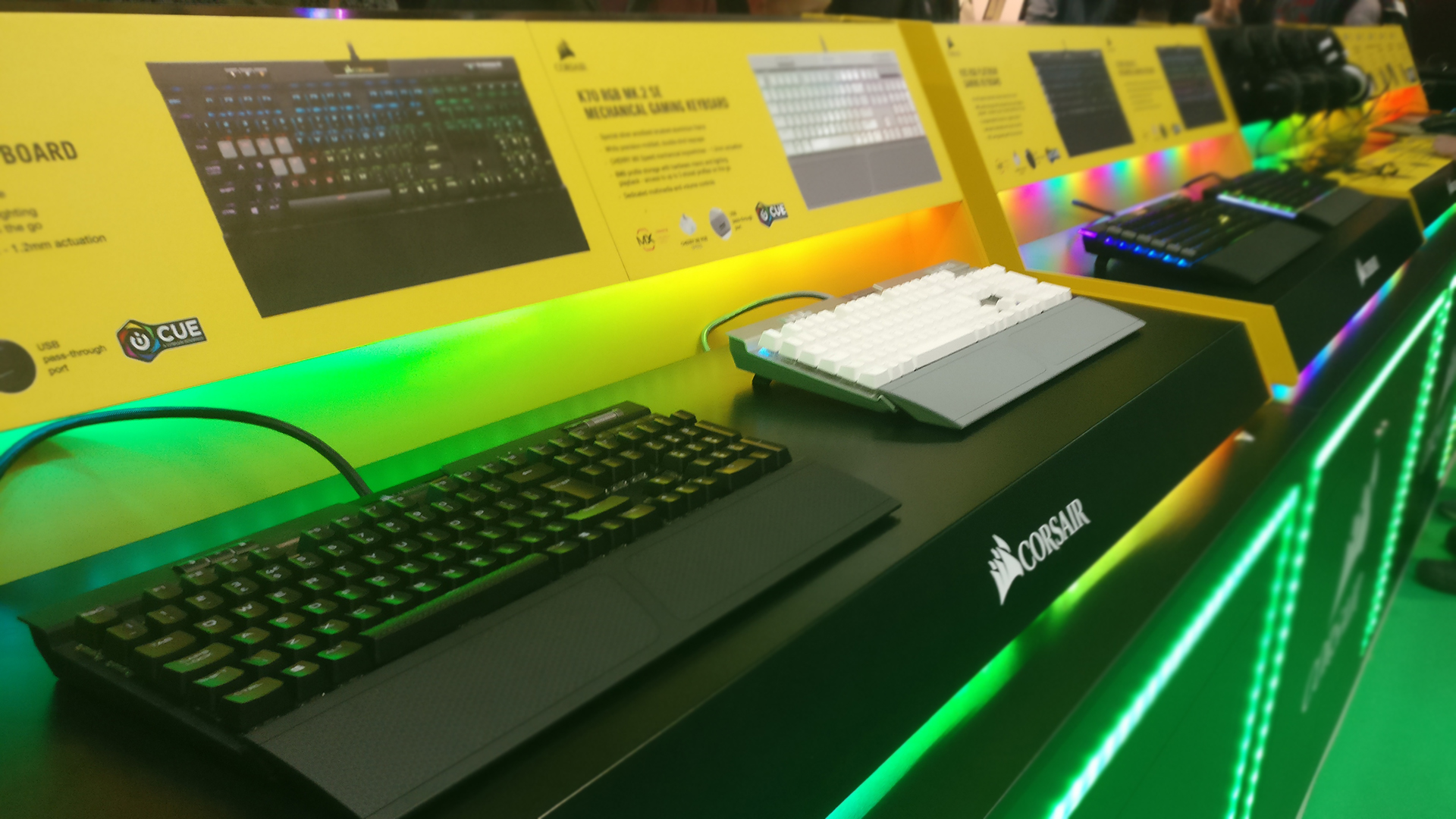 You can even control your Multimedia using the Keyboard. These keyboards are a thing of beauty and if you're serious about your Gaming then we strongly encourage you to pick one up.
You can pick up one of these bad boys over at amazon or directly from Corsair. 
The Ultimate Water Test for the K68!
The Water Test – It may seem a little bizarre but there is method behind their madness. Corsair took the time to setup this rig which featured the K68 RGB Keyboard. Getting absolutely drenched and battered. However remained scratch free to tell the tale!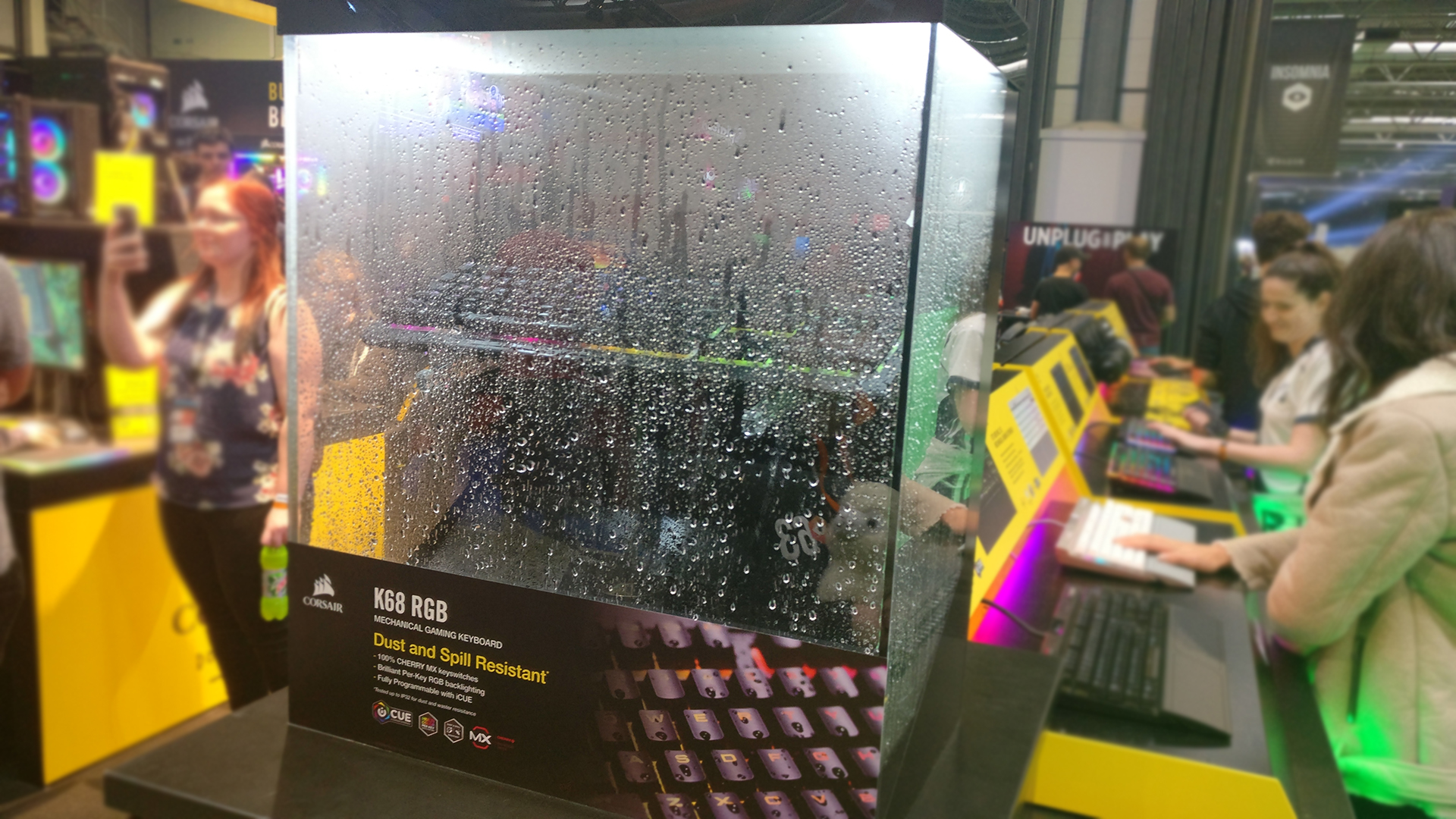 Of course advertising it's major feature in which it is completely Dust and Spill Resistant. Impressive Corsair! You can also pick up one of these incredibly reliable keyboards from Amazon.
---
Other Pictures
Throughout the Booth was beautifully composed Gaming Rigs which featured a tonne of Corsair Products. From Water Cooling Kits, Headsets and even more iCUE Compatible Hardware.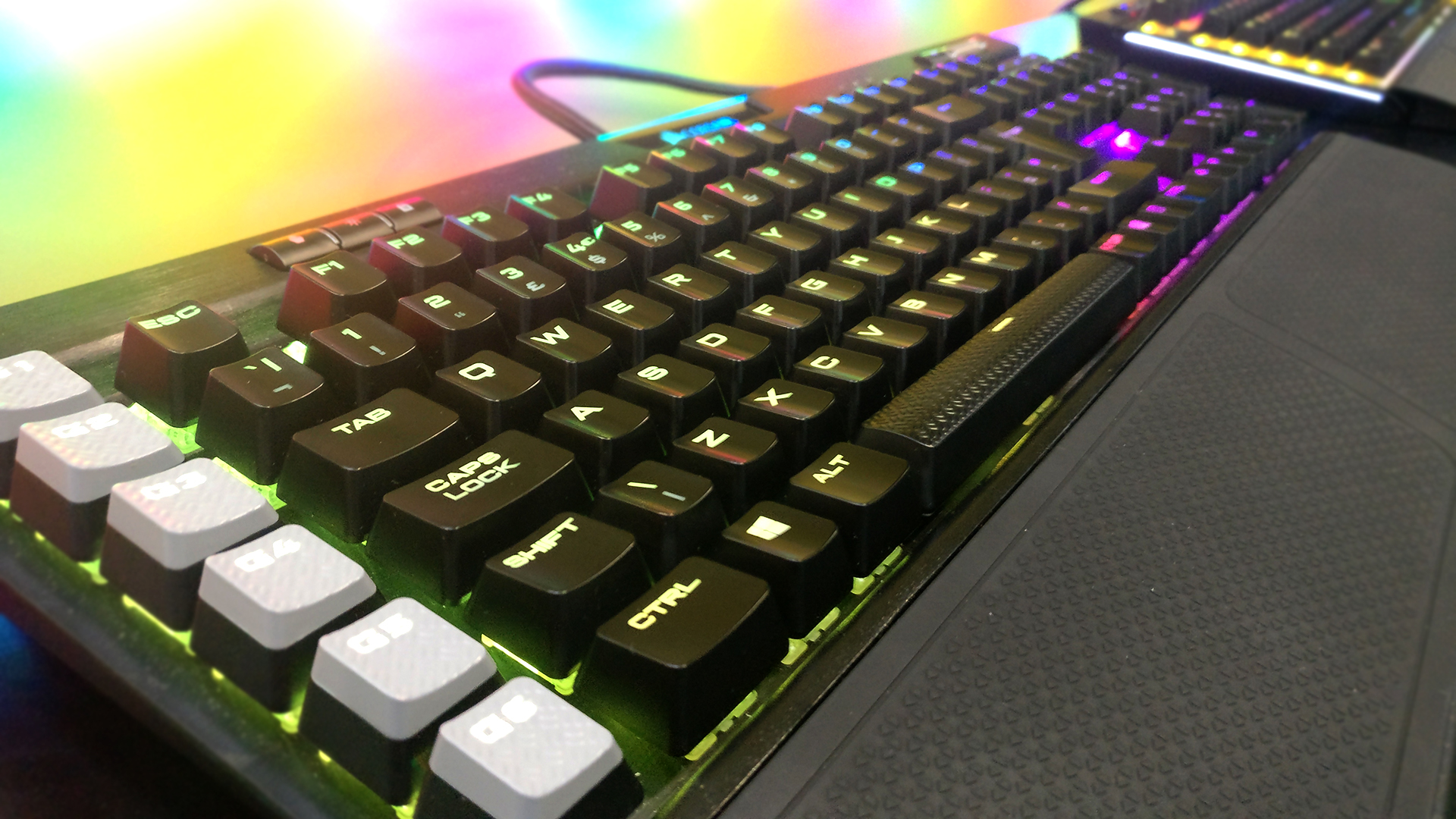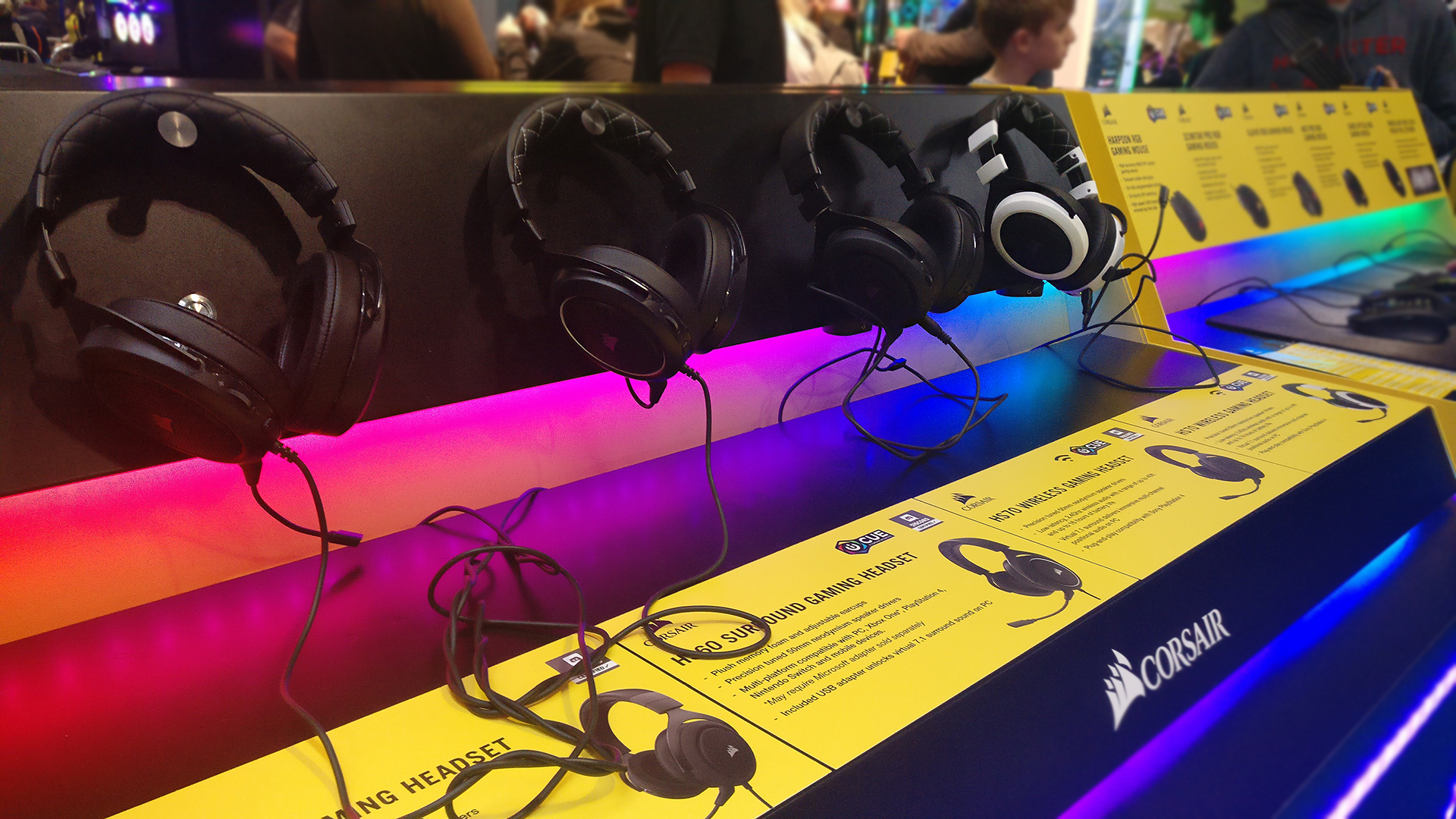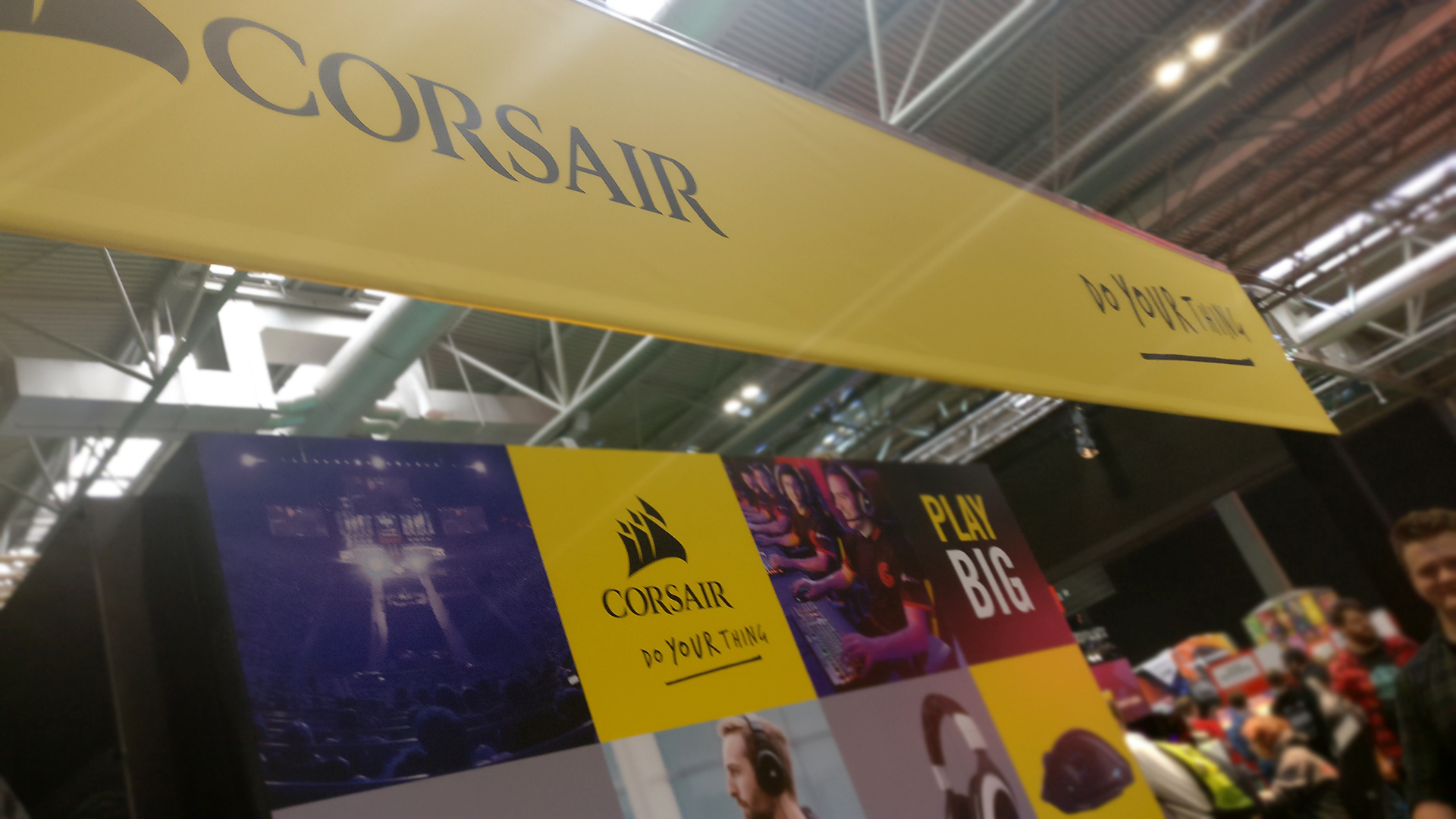 It was by far one of the more busier of the Booth's which were available at this years Insomnia Festival. We strongly encourage any reader to check them out where possible on the road.
---
Conclusion
Towards the end of the year we will be staying up to date on any new products that Corsair have for us.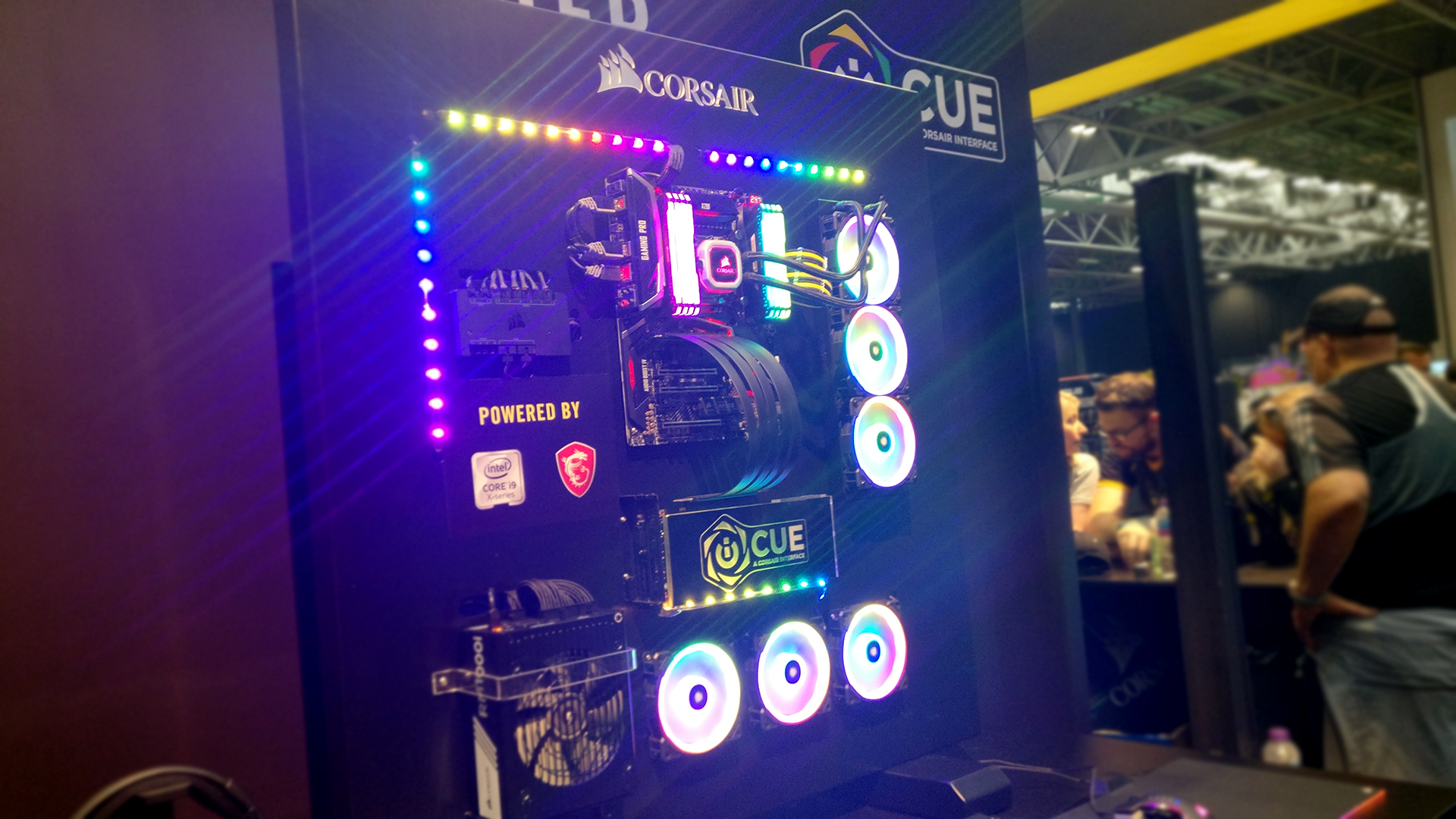 However in the mean time be sure to follow them on their social hubs such as Twitter, Facebook and more.
[the_ad id="6731"]