Corsair have been on the very front of innovation especially when it comes to memory, cases and more so gaming peripherals. Yes this includes Keyboards, Mice and RGB equipment. However today we're looking at the K83 Wireless Keyboard. The perfect answer to the couch gamer who wants time away from their wired constraints. 
Below we have taken a quick glance of what the K83 Wireless Keyboard has to offer and digested some of it's very impressive features. Be sure to check it out.
---
K83 WIRELESS KEYBOARD FEATURES.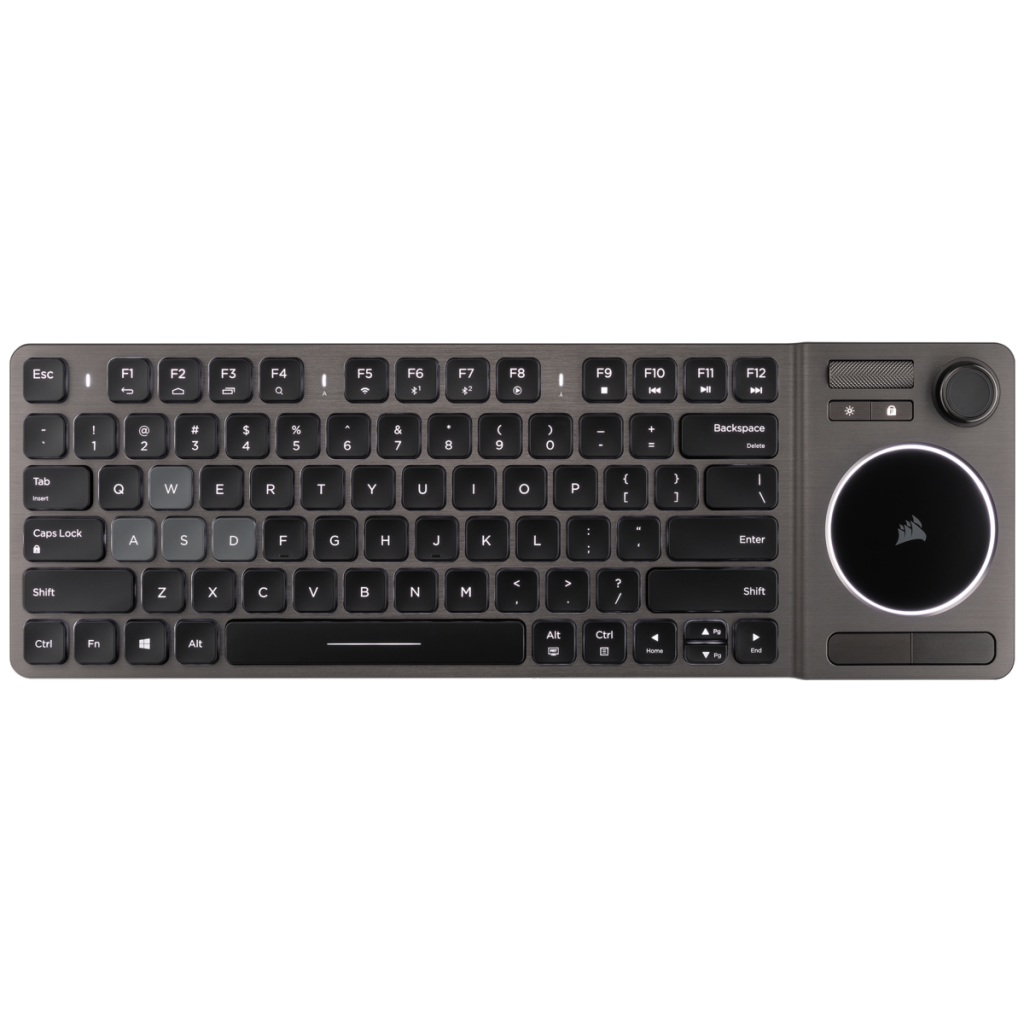 STRONG WIRELESS ENCRYPTION

Worried about people eavesdropping on your data? Fear not! The K83 features wireless encryption which allows you to browse and enjoy your content without any fear of third party listeners.

USB RECHARGEABLE BATTERY

Wireless equipment can sometimes be a drag especially when battery life is short. The Good news is the K83 features a 40 hour long battery life between charges. Also if you're running low then don't worry as the Keyboard is capable of charging from most USB outlets.

---

PROGRAMMABLE WITH CORSAIR ICUE SOFTWARE

K83 Wireless Keyboard

 If lighting your peripherals is important then Corsair has implemented their well known Corsair ICUE software within the K83 Wireless Keyboard allowing you to customise the keyboard how you like it at a press of a button.
---
Conclusion.
We can definitely see the potential of having a Wireless Keyboard such as this especially partnered with your home entertainment system. It will allow you to browse your content easily, get full control over your favourite shows.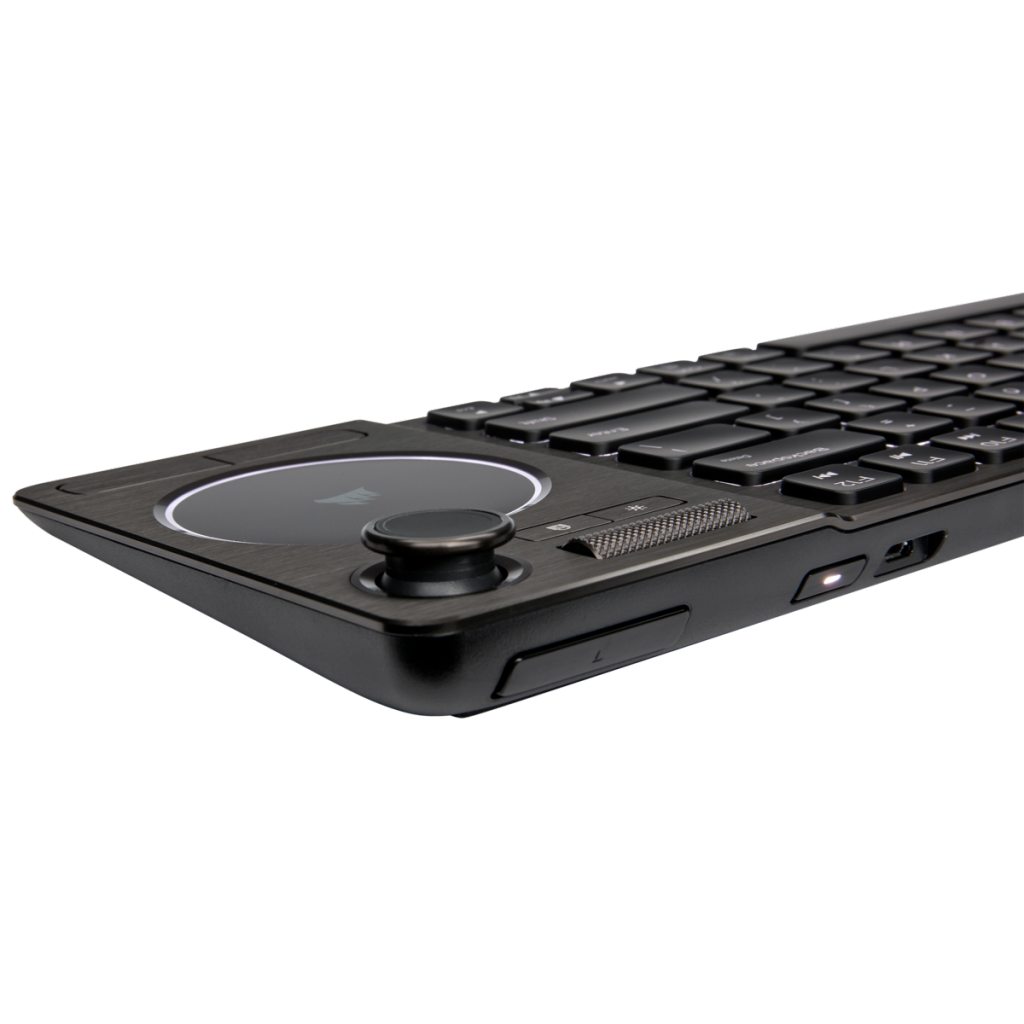 It will also make the shift between gaming and the on going Netflix binge so much easier!
Overtime we will be looking to get our hands on the K83 Wireless Keyboard for a full review and monitor and keep you guys on what's happening within Corsair during 2019. 
[the_ad id="6731"]