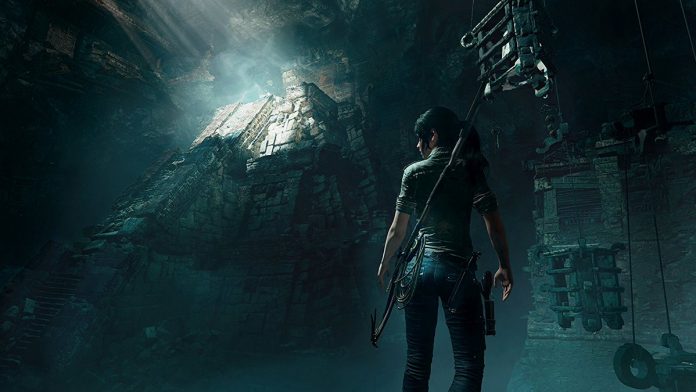 If you're running dry on Hardwood While Playing the latest iteration of the Tomb Raider Series from Square Enix. Then Good News. We've completed a Shadow of the Tomb Raider Hardwood Farming Guide. This will enable new players to quickly source the necessary stuff for crafting.
Below you will find the various locations in which you can find hardwood throughout the game. We will be listing the best ways to get it – whether or not you can purchase it and much more.
Shadow of the Tomb Raider Hardwood Farming.
What is Hardwood for in Shadow of the Tomb Raider.
Throughout the Story of Shadow of the Tomb Raider Lara will be able to pull apart and gather materials known as Hardwood. These pieces of… Well… Hard Wood can be used in crafting of Arrows, weapons and items as well as weapon upgrades and outfits.
Shadow of the Tomb Raider Farming Guides
Hardwood is also used for unlocking base camps within the Game. This will then allow you to save the game, heal, repair and restock ready for your future journeys.
This means that Hardwood becomes a pretty reliable resource which you should always stay stocked up on.
Can you Farm Hardwood in Shadow of the Tomb Raider?
Hardwood is one of the easier materials that you may come across. However it is also one of the materials that most items, weapons and outfits require. This means that you will need to farm and gather Hardwood in abundance to have an easier time hunting.
There are various ways in which you can do this and we have listed them below.
The fastest way to farming Hardwood in Shadow of the Tomb Raider.
1: Villages & City Districts.
The three Major City Districts and villages are home to a tonne a Hardwood throughout the Maps. The ideal places to farm Hardwood is Paititi, Kuwaq Yaku and San Juan.
As you talk with the locals and find your bearings be sure to check every alley way, run down fence and other breakable materials as you will be able to source a tonne of Hardwood from these environments.
---
It's important to stock up when you can of Hardwood. The good news is you're also able to take your inventory of materials into New Game + which will be a great help.
2: Tombs & Crypts.
The underworld contains a tonne of hardwood which is ready for your farming hands! Tombs and Crypts will feature a wealth of materials in which you can harvest. This not only includes hardwood but also Treasure Chests, Hides, Beetles and much more.
Shadow of the Tomb Raider is one of the biggest Tomb Raider games available. So it's essential that you take your time and explore the tombs to the maximum amount.
3: Accept all Side Missions & Quests.
As you progress through the game you will be given the opportunity to undertake Side missions and quests. These will give you access to areas in which you will be obtain a high amount of resources, treasures, artifacts and you know it! Hardwood!
Ensure that you talk to whom you can whenever you can to pick up all the available side missions within Shadow of the Tomb Raider.
---
You can check out our full list of available Side Missions which can be found within Shadow of the Tomb Raider in our Mission List Guide. You will easily amass a storage for all your weapons and upgrades as you explore the game.
4: Buying Hardwood?
It's very unlikely that you will be able to find Hardwood within Merchants and Vendors. We have yet to encounter any shops in which you can use gold to purchase Hardwood.
This indicates that Hardwood is purely a gather able material in which you must source your own within the wildlife.
5: User Submitted Guides.
We will be accepting user submitted ways in which you can harvest and farm Hardwood within Shadow of the Tomb Raider faster.
So if you've got a particularly good farming spot be sure to let us know and we will update the article.
Conclusion
That wraps it up for the Shadow of the Tomb Raider Hardwood Farming Guide that we have available. Be sure to check back here as we update our Hardwood for Shadow of the Tomb Raider with more updates and information.
If you have anything that you would like to share with us – maybe we missed something be sure to reach out.
---
General Shadow of the Tomb Raider Guides
Shadow of the Tomb Raider Location Guides
---
Shadow of the Tomb Raider Equipment Guides
---
Shadow of the Tomb Raider Farming Guides
[the_ad id="6731"]