MCM London was sorely missed during 2020.  With such an incredible event I speak on behalf of many of us that it just seemed that something was missing.  The good news :  With the Covid-19 issue now under more manageable control.  It seems that MCM London will be once again opening its doors at the EXCEL London.
---
We're looking forward to welcoming you back for an unforgettable three-day celebration of all things pop culture! Don't miss the chance to meet your favourite TV and film stars, the joy of browsing art from independent creators, the freedom to be yourself and all the special little moments you don't get anywhere else.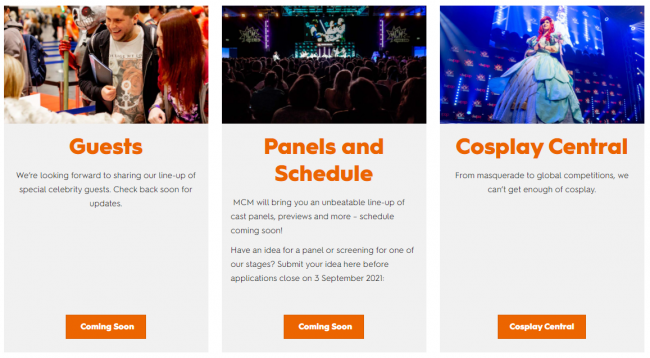 We're excited to welcome you home to the greatest show of the year. Are you ready? – MCM
---
Here at ChaosHour we regularly attend the MCM London trade show and proudly confirm that it is one of the best conventions within the UK.  The amount of variety, entertainment, class and exclusives that it brings audiences.
The gorgeous arrangement of awesome cosplay on display, the brand new games hitting the tradeshow floor, the delightful food.  My friends honestly – if you have yet to visit a Comic Con.  MCM London is by far one of the first on your.
---
What's On?
There's so much to do at MCM London Comic Con. Whether you're meeting your hero's or taking to the stage in your latest cosplay, here's everything you don't want to miss.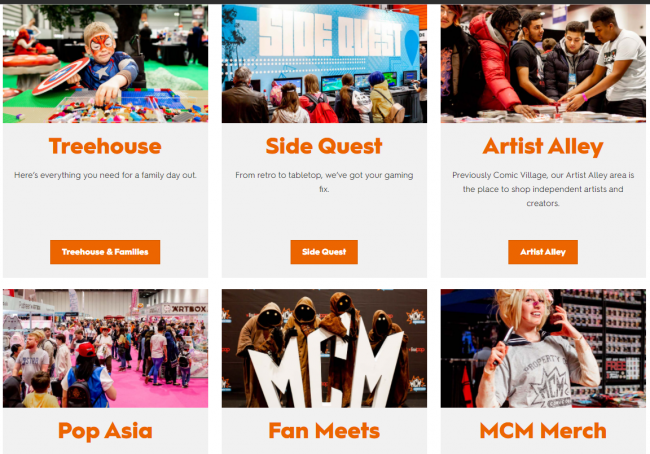 ---
Tickets & Where to Buy!
You can be sure to reserve your placement at this years biggest tradeshow right now over at MCM's Website.  Alternatively you can ring up their support network for more information regarding tickets.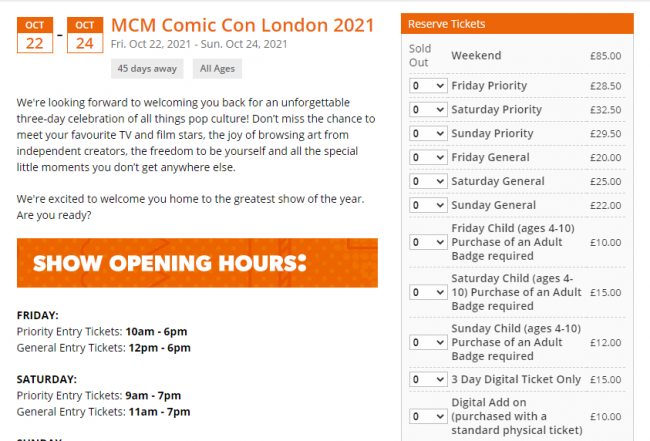 We have posted details regarding the tickets above however a juicy weekend full of events and insane entertainment will only cost you roughly £85.00 Which is not bad at all for 3 days entertainment.
---
We cannot wait to bring you all the latest and more happening at the event.  So stay tuned as we cover the event once October 22nd rolls around.  Until then be safe and have fun!
[the_ad id="6731"]