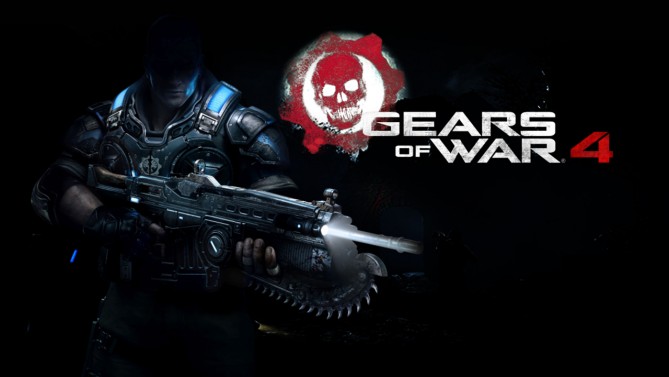 The incredible demand for high-end and exciting gaming has grown greatly these past few years. With the new release of Gears of War 4 things are only going to get better! With users all over the world having access to streaming websites such as Twitch, Youtube, Facebook and more the hunt for exhilarating, consistent and regular Gears of War 4 streams is only going to grow bigger! This guide will be able to aid you in your efforts to attract more Viewers to your Gears of War 4 streaming channel while dealing with any issues and errors that you may have such as Bitrate, buffering and lagging.
If you're interested in streaming Gears of War 4 or becoming unique in the sea of fun and energetic streamers, then you need to get some things sorted! Whether it is; 'What programme is best for streaming Gears of War 4', 'What Bitrate You Should Stream Gears of War 4' or if you're a beginner and you're simply looking at 'How to Stream Gears of War 4' then we have you covered with our comprehensive guide which will cover most aspects of Streaming and Capturing your best Gears of War 4 moments for you to share with your viewers and followers. Before we begin ensure that your 'internet connection supports the required bitrate Gears of War 4 requires'.
GOOD PROGRAMMES FOR STREAMING GEARS OF WAR 4
In a sea of professional Streaming Equipment, you need to ensure that you have the best Programme that suits your needs for Streaming and Recording Gears of War 4 Having a stable bitrate and ensuring there are  no buffering issues while you upload is essential to gaining new viewers and followers.. Despite their being various options and some can be cheap others can be Expensive, we have found that the most effective streaming Programmes are the following.
X-SPLIT BROADCASTING SOFTWARE.
XSplit Streaming Guide.

Streaming Gears of War 4 on XSplit is a breeze. XSplit is a commercial and personable streaming tool which will allow you to do a variety of different tasks at an incredibly smooth rate. With XSplit you will have the ability to stream Gears of War 4 easily to your desired account. Setting up your account settings is a breeze, as the recent update ensures that all you require is your Stream Key to begin hosting your game.
You are given a host of options available to ensure that your Stream runs smooth and XSplit comes packaged with a bandwidth tester which will allow you to see results in real time of how smooth your Gears of War 4 stream will be. This tool also indicates if your stream will suffer any buffering or lagging by representing the ideal and availble bitrates that you will achieve. XSplit also gives you 12 different profiles which will allow you to switch between various templates to enhance your Streaming experience for your Viewers. The ability to use various media such as '.Mpeg' '.Avi' '.Gif' and more will allow you to drive traffic and viewers to your Gears of War 4 stream by ensuring that your entertainment stands out. The only downside to XSplit is; it is currently not a free programme and requires a small subscription. However, if you are able to garner a following of Subscribers and Viewers to your stream then that will cover costs for the programme.
OBS FREE BROADCASTING SOFTWARE
OBS Streaming Guide

OBS is an extremely great and affordable alternative to XSplit. It has been developed over the years by an extremely talented and strong development team. The greatest positive to OBS? It runs pretty quietly as it requires little processing power or memory from your Rigs while you play Gears of War 4. This will enable you to ensure that your pushing out the best performance and bitrate for your viewers and subscribers. OBS manages to pack near enough the same number of features that XSplit does however some users have reported that OBS is effected by slow buffering and lagging issues while using the programme. However we must stress that more often than not if your having issues with Gears of War 4 buffering while you stream it is likely your Bitrate settings . If you're having any issues Streaming Gears of War 4 using OBS then you can easily post on their forum and await further instructions on how to help out.
OBS has a very simple and easy to learn user interface which will allow you to get the most out of the Programme. Stream Overlays can be built on top of your Video footage for Gears of War 4 which will improve the experience for your viewers and subscribers. If your interested in increasing the viewers to your stream with Gears of War 4 then following our OBS Viewer Guide may help! . OBS fails to support some media types which XSplit does but the issues are quite minor and if you're a beginner then you really won't notice the difference. OBS is a little more hap-hazard in setting up your stream however there are plenty of tutorials and guides which can help streaming Gears of War 4 with OBS.
WIRECAST PRO STREAMING SOFTWARE
We would only recommend Wirecast when your stream has a consistent viewer base and subscribers necessary to afford the software package. However, Wirecast Pro is supreme when it comes to streaming software as it truly delivers a professional approach to streaming Gears of War 4. You are able to utilize all kinds of setting such as Bitrate, Quality, Resolutions and more. You are able to use multiple layers and windows and feed through inputs from various different medias at the same time. Wirecast is relatively low on performance usage so it will be unlikely to lag or freeze while you are streaming and uploading your video. Wirecast has incredible support for third party programmes which is amazing when hosting your tournaments and play-through's for Gears of War 4.
If you have had the time and patience to entertain a large viewer base and have got regular subscribers to your Gears of War 4 channel then Wirecast would be the ideal solution. However If you have that following then you need to ensure that you have the high-end equipment for recording and video which will be able to support it. Below we have some of our ideal options in terms of Camera and Audio equipment when it comes to streaming Gears of War 4.
BEST WEBSITES FOR STREAMING GEARS OF WAR 4
TWITCH
Delivering amazing video content to millions of users every year, Twitch could be defined as the one true innovator of the streaming sensation. Hosting an abundance of different gaming channels and platforms, Twitch rewards its users with a partnership programme which allows viewers and subscribers to donate and aid the Streamer to help continue their adventures. However to get to this level you require some certain requirements. You can always check out our guide for 'Getting partnered on Twitch with Gears of War 4'. This will include details such as what quality of stream they expect, amount of viewers, amount of followers and specified bitrates.
To stream Gears of War 4 effectively you can do so on Twitch completely free and as soon as you start racking up that Viewer count you will be able to become a Partner and then you will be able to create an income for doing what you love. But in the mean time Twitch is an incredible useful resource for streaming to an audience whom will share similar interests to you. Twitch also now includes a friend system in which you can be-friend other players and even co-host other peoples streams. This requires no bitrate upload or streaming equipment for yourself.
At Chaos Hour we currently Recommend Twitch as the ideal Streaming Platform for Gears of War 4.
YOUTUBE
YouTube – Hailed as the most dominant Entertainment sharing resource on the web today! YouTube caters for thousands of creative individuals sharing their videos and media to the world. However now you can live-stream to your YouTube subscribers. It's a pretty solid system however the majority of users seem to prefer Twitch as of yet. If you're interested in streaming Gears of War 4 on YouTube, there are plenty of web tutorials on how to get started!
One of the major benefits of streaming to Youtube is the sheer overwhelming audience that you are granted. YouTube supports an incredible viewership and that means plenty of viewers and potential subscribers will have access to your Gears of War 4 stream. YouTube is also owned by google so having a Google Account helps with this. Ensuring high bitrates for your stream and giving your channel a professional feel will help indulge your viewers so be sure to not let them down.
GOOD BITRATES FOR STREAMING GEARS OF WAR 4
Streaming Gears of War 4 can be pretty computer intensive depending on the device that you're looking to stream it on. If you're running a high end Windows or Apple Rig then you should have no problem. Although your viewers maybe a little disgruntled to find that as you're streaming Gears of War 4, poor quality or buffering may slow the enjoyment. To monitor this, we use Bitrate. Bitrate is the measurement that can be used when uploading media to various streaming websites like Twitch and YouTube. It identifies how much data is capable of being uploaded as per your internet provider.
Various games may require different Bitrates to get the ideal quality. However, running a stable bitrate is much more beneficial for your viewers and subscribers. Currently running at 3000kbps is a strong figure and having an internet connection which is capable of uploading at least up to 5000kbps is ideal. If you're struggling to reach these speeds, then you may need to talk with your internet provider in getting an upgrade. If you're unable to get these speeds then dont worry as most times you're more than capable at streaming at a steady 1500-2000kbps. The most important thing to remember is to ensure that what ever bitrate you choose, choose something which is suitable for Gears of War 4 and a rate in which you can stay consistant to avoid any lengthy buffering or lag spikes.
The Pros of Streaming Gears of War 4 with a high bitrate.
The Ability To Deliver Crystal Clear Audio.
Makes Text on Videos easily readable due to high resolutions.
Looks great in Full Screen Playback!
Will allow for High FPS when streaming.
The Cons of Streaming Gears of War 4 with a high bitrate.
Some Users may struggle with long buffering times due to intesne download packets.
Can sometimes be quite Computer Intesive.
Not All Internet Providers support high Upload Speeds.
The Pros of Streaming Gears of War 4 with a low bitrate.
Much more accessible for the casual Fanbase and viewers of your stream.
Avoids the possibility of long stream delays or buffering times.
The Cons of Streaming Gears of War 4 with a low bitrate.
Some High-End users may prefer streams running at higher qualities.
Poor Readable Text and colours may merge due to loss of quality.
Will struggle with high FPS and will blend frames to keep up.
RELATED : RECOMMENDED INTERNET SERVICE PROVIDER FOR GAMING UK
Running games which are delivering a faster FPS than usual will leech heavily your bitrate in order to maintain a crisp and clear quality. There are various tutorials on how to achieve smooth FPS and lag free streams for Gears of War 4 so be sure to check them out! Also when games feature a higher FPS than 30 which is common with PC Gaming. You will need to ensure that you have the required hardware to pump out the necessary power. If you're struggling with this then a possible dual-pc setup maybe more ideal for you as this will ease the processing requirement for both rigs and still provide excellent results.
It is impossible to give a clear and definite answer on which bitrate you should stream Gears of War 4 on or other games. It's important for you to trial run some streams before you decide to advertise. This allows you to get an idea of what your viewers will see and from there you will be able to adapt.
RECOMMENDED CAMERA FOR STREAMING GEARS OF WAR 4
Having a personal profile to your stream is quite critical. I dont know why but there is something 'Big Brother' about the ability to see the reactions of gamers and players while they play their favourite games. It also allows you have a deeper connection with your viewers while playing Gears of War 4. To ensure you look good while streaming have a reliable and good quality high-end camera for your stream is important.
Logitech C920
The Logitech C920 is perfect for streaming Gears of War 4 and is an invaluable asset to your stream layout. This Camera delivers a 1080p resolution at custom aspect ratios. It is perfectly customisable and allows you to get the results you want. It also contains several fun functions such as auto focus and a built in high quality microphone.
If you're interested in other options when it comes to Cameras and Hardware for streaming then please be sure to check out our 2016 Guide to Cameras for Streaming! You may even get a few ideas of your own!
RECOMMENDED MICROPHONE FOR STREAMING GEARS OF WAR 4
To maintain a clear and crisp audio signal with the sound effects of Gears of War 4 you will need a reliable and durable microphone which will aid you through the many days of streaming! Professional grade streaming equipment dosent come cheap however you can easily get a suitable option for under £100 if you look in the right places. Having a clear microphone for your audience and viewers is essential as it is this key component which will allow you to enage to your viewers.
Snowball Yeti
At Chaos Hour we adore the SnowBall Yeti. It is a omni-directional Microphone which can be applied in various different uses. It contains 4 key modes which will allow you to easily direct your voice. It is also easily mountable to most desks and pop filters.
Sometimes it can be a little too sensitive on the voice pickup however these issues which may present themselves while you're playing Gears of War 4 are easily remedied by changing your Windows Settings.
OVERLAYS FOR STREAMING GEARS OF WAR 4
Having overlays can help brand yourself as a streamer and can aid the stream and you in becoming unique amongst the community. Depending on how much time and effort you put into your stream overlay it may have benefits in gaining more viewers and subscribers. Gaming Overlays can be themed to your personality, they can interact with the viewers and not only that can be completely in-expensive to run and obtain.
There are various ways in which you can get a stream overlay for Gears of War 4. At Chaos Hour we also feature a service in which we can deliver to you your own custom themes branded to your Design Specification. Our Stream Overlays will allow you to deliver the highest of quality content to your viewers at an affordable price and will promise to deliver a unique experience.
Below you can see just one of the many options of Stream Overlay Packages we deliver for Gears of War 4.
CAPTURING AND STREAMING GEARS OF WAR 4 AT THE SAME TIME!
Despite some broadcasting software such as XSplit giving you the ability to capture and stream your content at the same time. This ends up being very computer intensive and will take away processing power which should be used to power your games. If you're interested in Capturing and Streaming Gears of War 4 at the same time, then the ideal setup below should work.
DUAL-PC STREAMING RIG
Streaming with a Dual PC has so far been the most beneficial system when it comes to streaming and capturing content. The reason why you would be interested in doing this for Gears of War 4 is so that you cut down editing time and uploading time. This will give you more hours in the day in which you can create more unique and exciting content.
As you see from the image above you will have two PC's. The Gaming PC will be dedicated in providing great effects and beautiful visuals while your Streaming PC will use Capture Card software to rip the visuals in order to stream it to your viewers and subscribers. This means that your Streaming Rig will not suffer any performance loss as the only real task that is has to complete is streaming Gears of War 4 to your viewers and fan base.
This method is costly and should only be considered if you're interested in making entertainment a career, although in the long run the pros greatly outweigh the cons.
If you need advice on streaming Gears of War 4 then feel free to reach out to us in the comments below and we will be able to give any advice which we may have.
[the_ad id="6731"]